Buyers can advertise their tender directly with us, and they will either direct you to their website to access the documents, or they will attach them to the tender on our website.
Here is a step-by-step guide on how to download documents.
Step 1: Login & locate the tender
Select from the top right corner of the home page
Search for the tender and open the record
Step 2: Download the documents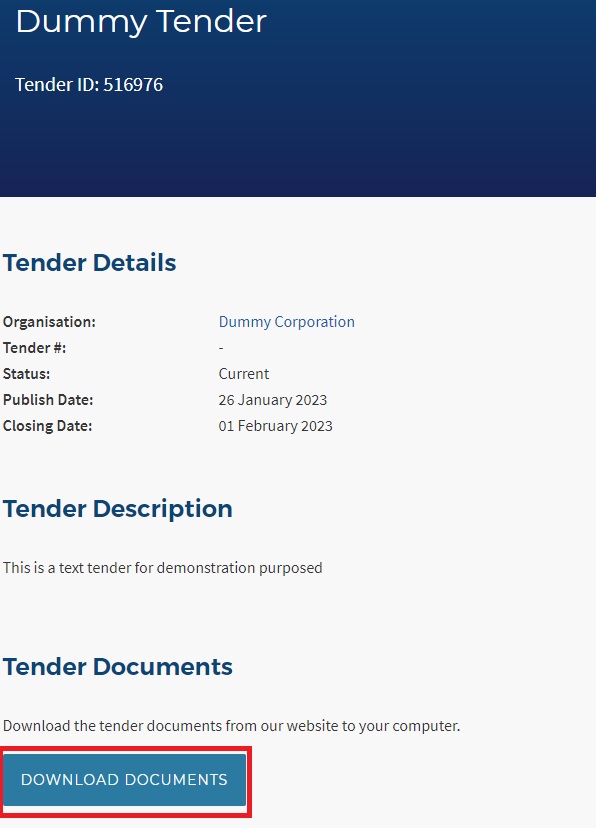 The document will automatically download a ZIP file of the documents to your PC default download folder.

Need a little help?

Just email us at support@australiantenders.com.au or call our friendly Australian support team on 1800 934 117.