Found a tender you want to keep an eye on? Add tenders to your watchlist and with your own notes.
You may want to keep your eye on a tender for several reasons. Perhaps you want to watch for when the tender is awarded, or maybe you need more time to access the tender documents and need to come back later, or perhaps you want to notate specific tenders for your team to review. If anything changes with a tender on your watchlist, you will receive an email alert to advise.
We're excited to introduce our new feature; now, with a subscription, you can Add Tenders to a Watchlist.
Step 1: Open the tender you want to save
Click on the favourites star next to Save to Watchlist

Step 2: Add notes
Once you've clicked the favourites star icon, a new link will appear called Add Notes.
Click Add Notes, and add your notes to the pop-up
Click Save
Step 3: Review your watchlist
Now when you want to come back to check on this tender (or your team wants to check what's been added), you simply navigate to Watchlist from the top menu bar, and you'll see the tender titles (with links), closing date and any notes you added! You can even label your tenders on your watchlist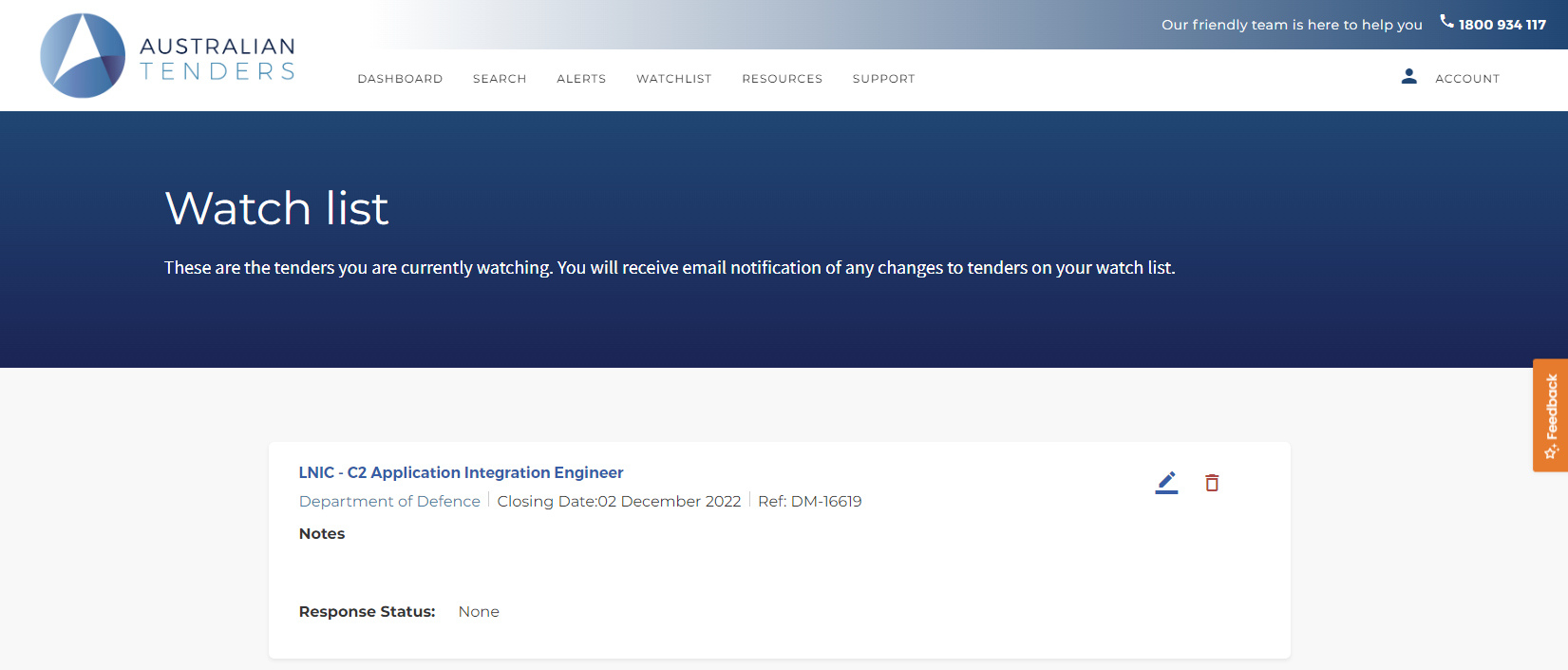 Step 4: Edit your watchlist
Select Watchlist from the top menu bar

Click on the Edit icon next to the relevant tender
Update your notes or add a response status label to your tender
Click on SAVE

Step 5: Delete a tender from your watchlist
Select Watchlist from the top menu bar

Click on the Delete Icon next to the relevant tender
Click on DELETE to confirm
Need a little help?
Just email us at support@australiantenders.com.au or call our friendly Australian support team on 1800 934 117.