Follow the steps below to access the tender documents from ICN Gateway.
Australian Tenders is a tender notification service. We provide descriptions of the tenders and a link to where you can source the tender documents.
Government and private tenders are sometimes published on e-Procurement portals like ICN Gateway. The tender documents are usually free to download, although occasionally the Buyer (not the portal provider) may charge a download fee.
The steps below detail what you need to do once you leave Australian Tenders and go to ICN Gateway.
Step 1: Follow the more information link
Underneath the relevant tender on our website, follow the link click here to go to the issuer's website for more information'.
At this point, you are leaving the Australian Tenders website. You'll see a pop up confirming that you're headed to an external site. If you understand and don't want to see the message again, you can tick Do not show this message again.


Step 2: Review the work packages & scope
Click on the tab called Work Packages
Normally, you can download the scope document for each work package without being registered or logged in. This can change depending upon the issuers own settings when they added the work packages.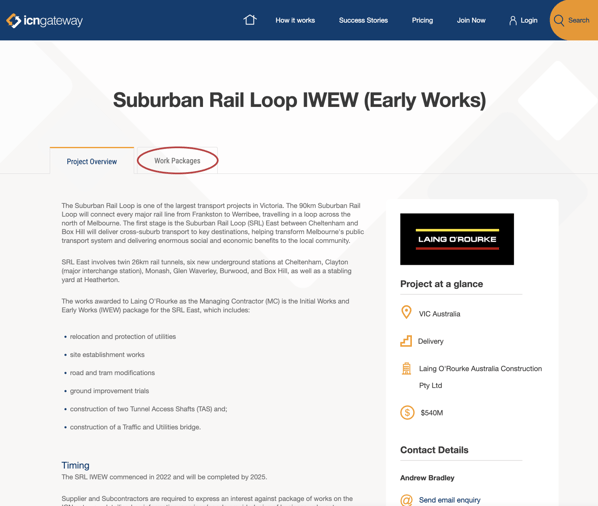 Step 3: Register
So you have decided you are interested in creating an EOI or you have been taken to the login page to download the documents.
Click on 'Here' to create your profile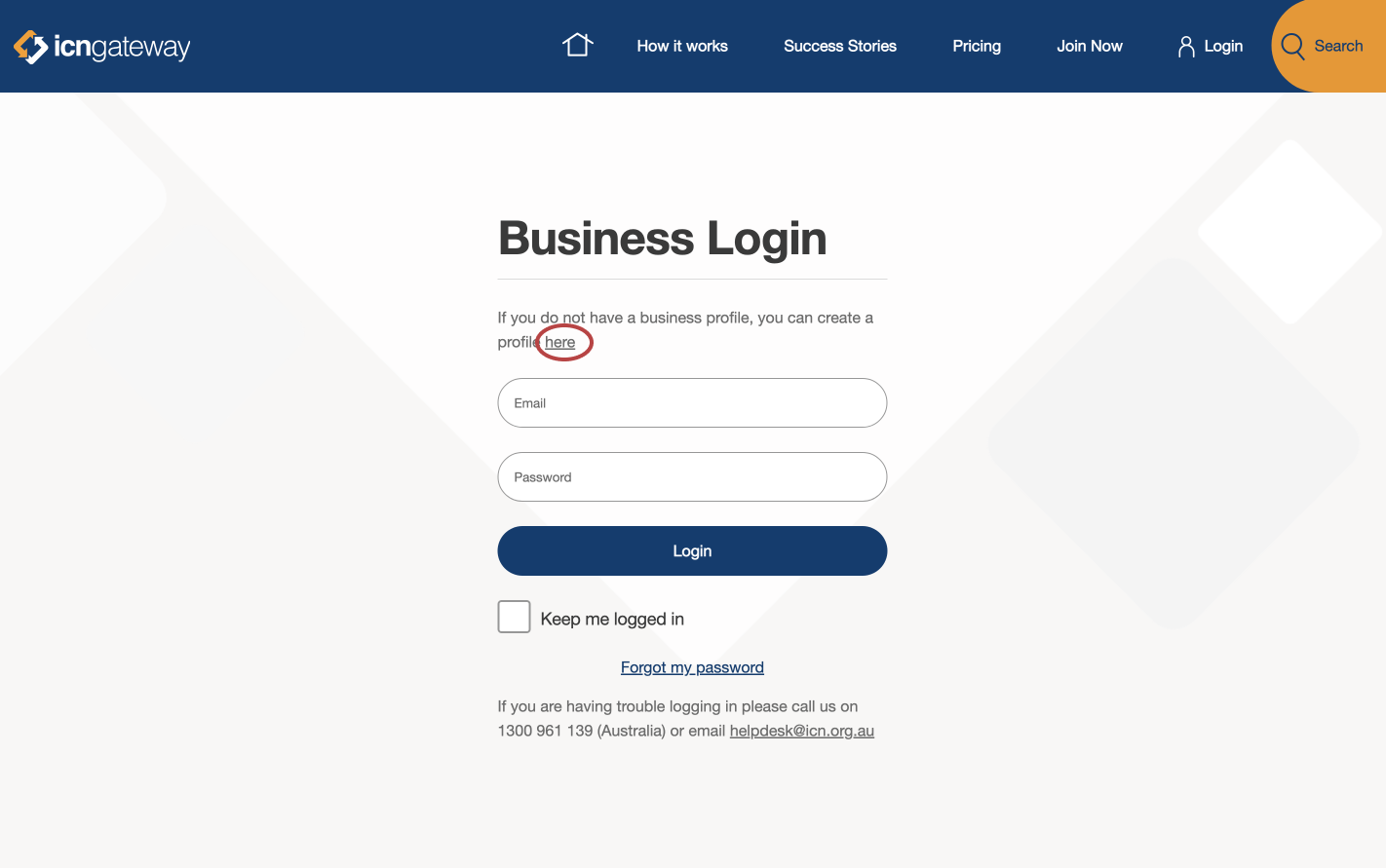 You will be taken to the Subscription Packages page. Select the 'Limited' plan. The Limited plan allows you to download documents and submit EOI's free of charge
Follow the prompts provided by ICN to set up your profile.
Alternatively, you can access the Subscription Packages page by clicking on the join now item from the top menu bar.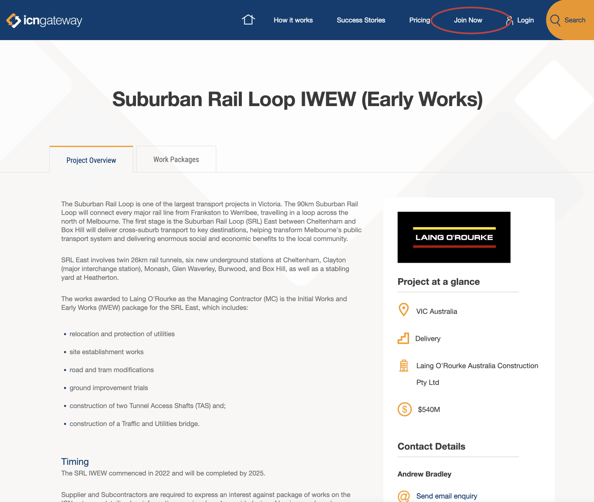 Note
: If you have already registered with ICN Gateway, you can simply 'login'.
Step 3: Downloading the documents or submitting an EOI
After registering/logging in to the ICN Gateway go back to the tender/project you were interested in
Select the 'Work Packages' tab.
When you have located your relevant tender/project, you have the option to:

Download docs - by clicking on the download icon
Create EOI - by clicking on the 'Create EOI' link and following the prompts.
Need a little help?
Just email us at support@australiantenders.com.au or call our friendly Australian support team on 1800 934 117.