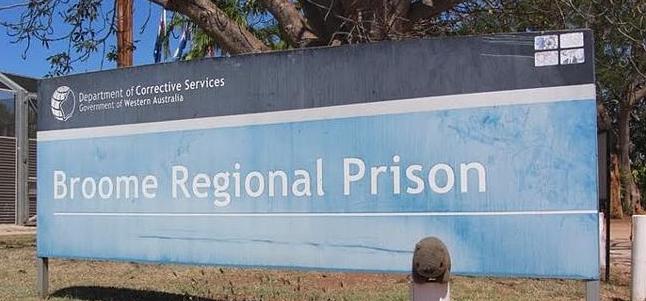 The WA Government has announced a upgrade $2.7 million upgrade to Broome Regional Prison with new security measures, a reception area, enlarged recreation spaces, bedding and new women's cells.
It is expected that up to 70 per cent of the budgeted amount will be spent with local contractors. Corrective Services Minister Fran Logan said the Broome prison had been left in limbo for too long creating undue pressure on staff and prisoners.
The $2.7 million upgrade will include:
A new secure prisoner reception area and new cells for female prisoners ($695,000);

Extended cyclone-rated perimeter fences and new razor wire ($235,000);

Expanded out-of-cell amenity for maximum security unit ($250,000);

Accommodation upgrades including new bunk beds, mattresses, electrical fittings and ablutions ($665,000);

Radio upgrades and mobile duress alarms ($150,000);

New secure visitors' area ($90,000).
The works are expected to begin as soon as practical. Corrective Services Minister Fran Logan announced the upgrade today for the prison, which opened in 1945.
"Broome prison desperately needed these upgrades to bring it up to code and to offer staff and prisoners, safety and security," Mr Logan said today. "The facility was left for far too long in a state of uncertainty, and unavoidable neglect. This upgrade, which comes from savings identified across the prison estate, will make a big difference in the operation of this necessary facility."
"I am also pleased to see that the Department of Justice has identified up to 70 per cent of the budget will be spent locally with Western Australian contractors," he added.
Broome Regional Prison manages male and female prisoners of all security ratings from across the Kimberley region. It manages a high percentage of Aboriginal prisoners and is the oldest prison in the State.
See other news for Western Australia and the Kimberley Region at Australian Tenders News. Australian Tenders delivers notification of new and upcoming tenders and contracts to subscribers. See also Insights for information on tendering.