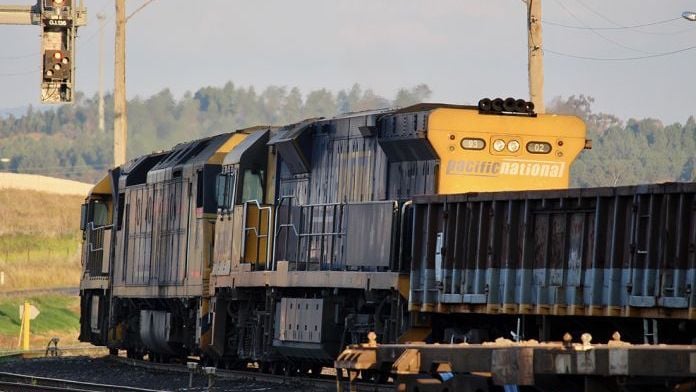 As part of the 2017-18 Budget, the Australian Government has announced its commitment to the full delivery of Melbourne and Brisbane Inland Rail Project with an additional $8.4 billion equity investment in the Australian Rail Track Corporation.
The Inland Rail project will connect regional Australia to global markets, completing the 'spine' of the national freight network between Melbourne and Brisbane via regional Victoria, News South Wales and Queensland.

This new 1,700km line is the largest freight rail infrastructure project in Australia. Early construction works will start in 2017, and based on the 10-year delivery schedule developed in 2015, the first train is expected to operate in 2024/25.

Australian Rail Track Corporation (ARTC), is delivering the multi-billion dollar infrastructure in partnership with the private sector. The Government has committed $8.4 billion to deliver Inland Rail, on top of the previously funded $900 million. However, recent report from the Senate Estimates on 22nd May 2017 highlights that the final cost for the Melbourne to Brisbane inland rail project could rise above the original price tag.
The dedicated freight network will transform the way goods are moved between Melbourne and Brisbane, connecting farms, mines, cities and ports to global markets. It will support Australia's four richest farming regions; provide supply chain benefits and substantial cost savings for producers.

This transformational rail project will bring lower costs and greater efficiencies to freight customers and will ultimately deliver more produce and goods to consumers along the eastern seaboard, create long-term jobs, boost regional economies, and help businesses grow.

Key Programme Achievements:
Australian Government announced its commitment to the full delivery of Inland Rail with an additional $8.4billion equity investment in ARTC.

Designated Inland Rail offices established in Sydney, Brisbane, Toowoomba and Melbourne with a Programme team of 120 professionals across the locations.

Hosted more than 1,000 stakeholder engagement events and technical workshops with local communities, indigenous groups, landowners, and councils along Inland Rail's alignment.

Commenced formal planning approvals processes for two projects in Queensland: Gowrie to Helidon, and Helidon to Calvert alignments. The Queensland Coordinator-General has declared both projects as 'coordinated projects'.

Commenced formal planning approvals processes for two projects in New South Wales: Parkes to Narromine, and Narrabri to North Star alignments. The New South Wales Government has deemed both projects as 'State Significant Infrastructure'.

Concept Assessments have been completed for 11 projects and more advanced feasibility assessments have been completed for two New South Wales priority projects.

Infrastructure Australia designated Inland Rail as a 'Priority Project' for Australia, confirming to the Australian Government its positive economic and financial benefits to regional communities, industry, and the national economy.

Completed the Inland Rail Programme Business Case(External link), based on the Service Offering outlining a 10-year delivery schedule developed in 2015.

10-year delivery schedule divided into 13 individual projects across Victoria, New South Wales and Queensland.

Completed the Inland Rail Service Offering(External link), based on consultation with customers, rail users and other key stakeholders to ensure Inland Rail will improve rail competitiveness and reduce the number of trucks carrying freight on highways.



Key features:
Inland Rail is 1,700km long, from Tottenham in Victoria to Acacia Ridge in Queensland.

Trains travelling on the Inland Rail track will be able to travel at speeds of up to 115km/h.

The track will enable the use of double-stacked, 1,800m long trains with a 21 tonne axle load at a maximum speed of 115km/h, allowing for the transit of greater freight volumes. Each train could carry the equivalent freight volume as 110 B-double trucks.

The new rail route will be up to 10 hours faster than the existing coastal rail network via Sydney.

Shorter transit times will reduce supply chain costs by $10 per tonne for intercapital freight travelling between Melbourne and Brisbane, which will mean greater savings for consumers.

Inland Rail will help reduce congestion on our highways and allow for increased passenger rail services in the busy Sydney network.

Inland Rail will connect our regions to our ports.

Thousands of jobs will be created over the 10-year construction period, and once it's operational.
Further information about the delivery of the Inland Rail is available at the Department of Infrastructure and Regional Development. There is an update on this project in more recent news.

Opportunities to participate in the delivery of Inland Rail will be communicated through an open approach to market via tender. For construction-related procurement activities contact ARTC.

Visit Australian Tenders to keep informed of further updates on this project and to review all tenders on this project. Tenders and contracts relating to rail projects can be found here.