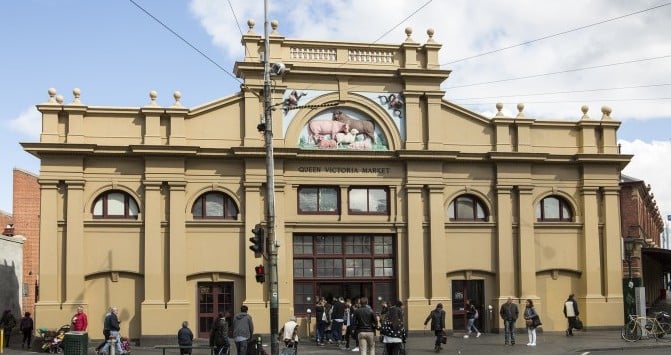 The Queen Victoria Markets Precinct Renewal plan has been given a tick of approval by the National Trust.
Following three years of close scrutiny the National Trust announced its support today in a statement issued on its website.This follows the public release of the Business Case and Retail Plan for the market, as well as the City of Melbourne's commitment to reducing the footprint for the excavations required underneath A–D Sheds for the provision of underground services and car parking.
The Renewal process is necessary to ensure the long-term security of the market for generations to come, with physical conservation works on the sheds required to ensure their structural integrity and provide a safe workplace for traders.
The security and continuity of trade is also paramount to protecting the heritage values of this place, and The National Trust welcomes the announcement of a traders' compensation fund to assist during this disruptive process.
The National Trust recognises the Queen Victoria Market's national significance as one of the only major nineteenth century markets in Australia to survive intact and operating.
The Queen Victoria Market project will deliver new cold storage facilities, power, and modern toilets, as well as improved car parking and pedestrian access.
Tenders relating to the project will be published on Australian Tenders. At the time of publishing there is a tender for consortiums, businesses or organisations to present innovative proposals to fit-out and manage the greenhouse concept above the New Market Pavilion in Queen Street at the Queen Victoria Market (QVM). Tenders will appear in the Melbourne Metro category as they are released.
The redevelopment will create 2,500 jobs during construction, and pave the way for a precinct that will accommodate more than 60,000 jobs. The new planning controls are intended to protect the character of the markets and enable work to begin. The strict heritage controls will be maintained as well as the existing height of the market sheds and the fresh food halls. There is also a new height control of 125 metres on the Munro site.
Read the original news item regarding the QVM Renewal project here.