Difference Between a Tender and a Quote
Tenders and Quotes have many common characteristics but have subtle differences. This article clarifies the differences in a deeper understanding of tendering.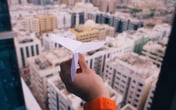 Tips for Writing a Winning Tender
If you're new to the tender response process, Dawtek's Kristine Daw has the following tips to help you write a winning tender. This is the first in our posts from tender industry experts. Kristine...
Business responds to COVID-19 through tender
As we become accustomed to the new normal that is life in a pandemic, we take a look at how the world of tendering has changed and responded during these early days of COVID-19.
View all on one page