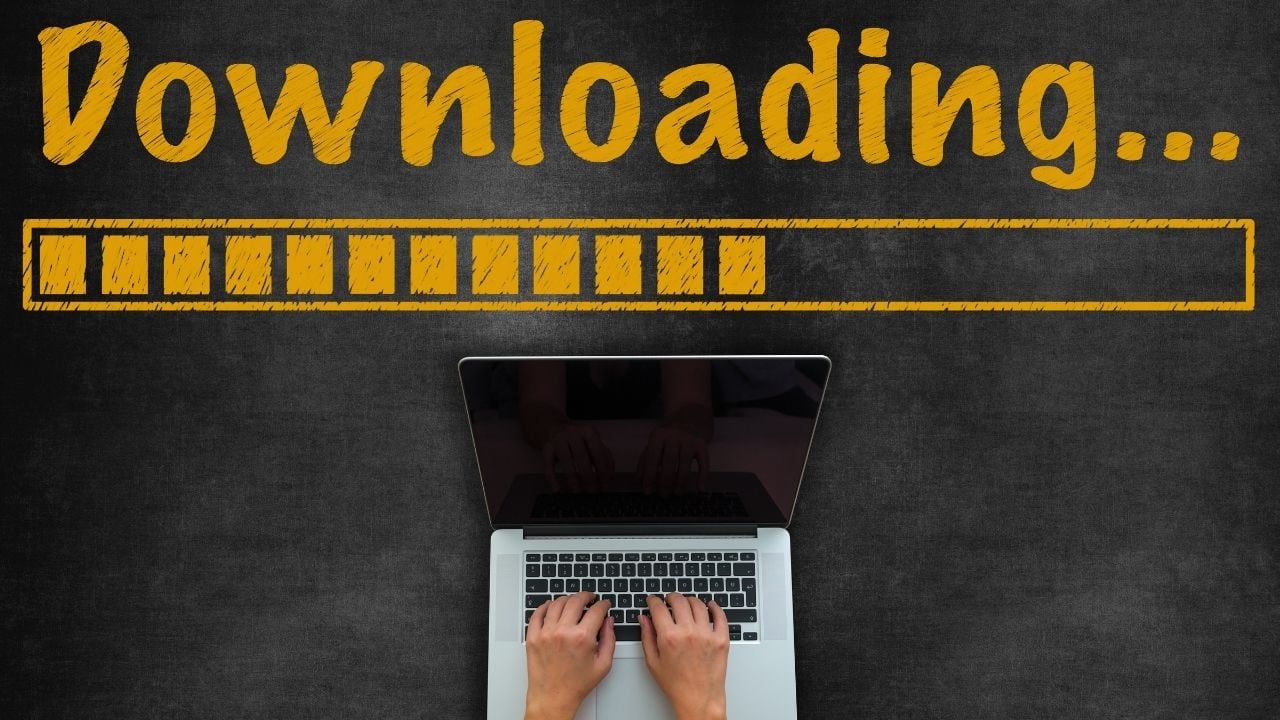 How often do you want to download a tender document only to be asked to log in or register? Do you almost weep as you hit the 'forgot my password' link and wait for that reminder email?

Here at Australian Tenders we know what that's like. Our clients forget their login details and we ourselves also have this problem with sites we frequent. Too often!

When responding to tenders, you are required to register and remember a username and password with many different websites. To get the tender documents you usually have to register with the organisation who has put out the tender. This is so they can inform you of changes to the tender or the closing date. This is a nuisance if you are simply seeking information and not yet sure if you are interested in tendering at all.
Organisations who won't let you choose your own username and password, instead assigning one to you, are the bane of tenderer's lives, however we have to deal with this. I have one website which has assigned me the username V501971-A.
Downloading Tender Docs: Password Managers
In order to not spend my valuable time searching for that elusive password or my form fill details like our ABN or ACN, I use a password and form fill service. I have reviewed the best and am sharing with you my recommendations in the hope that you too will be freed the pain of this pesky issue (I have no affiliation or relationship with any of the companies mentioned by the way).
Some websites that aren't sensitive (like my bank) I have set up to automatically login. So there is no messing around with doing a search for that username and password.

Dashlane is a free password manager that will also sync across all your devices and gets a very good rap from PCMag and others. It works on all platforms and can handle all browsers.

This one is free to use on a single device, and captures online shopping receipts as well as offering a password strength report like LastPass. Check it out here.
You're probably aware that there are some great software tools which can help you with not only managing your usernames and passwords but also filling out those annoying registration forms. One I am currently trialling is
Roboform
. It stores all your usernames and passwords securely and enables you to login into any website you have previously registered with one click.

Roboform also lets you create an identity that includes your personal, contact and business details. This includes information such as your ABN and ACN. You can also create custom fields to store information such as your Legal Name or Trading Name which are regularly requested in the tendering world.

The image below shows a Registration Form that I completed with one click using my Roboform identity selected from the dropdown in the top right. It's not perfect but gets majority of the fields filled correctly and saves you valuable time.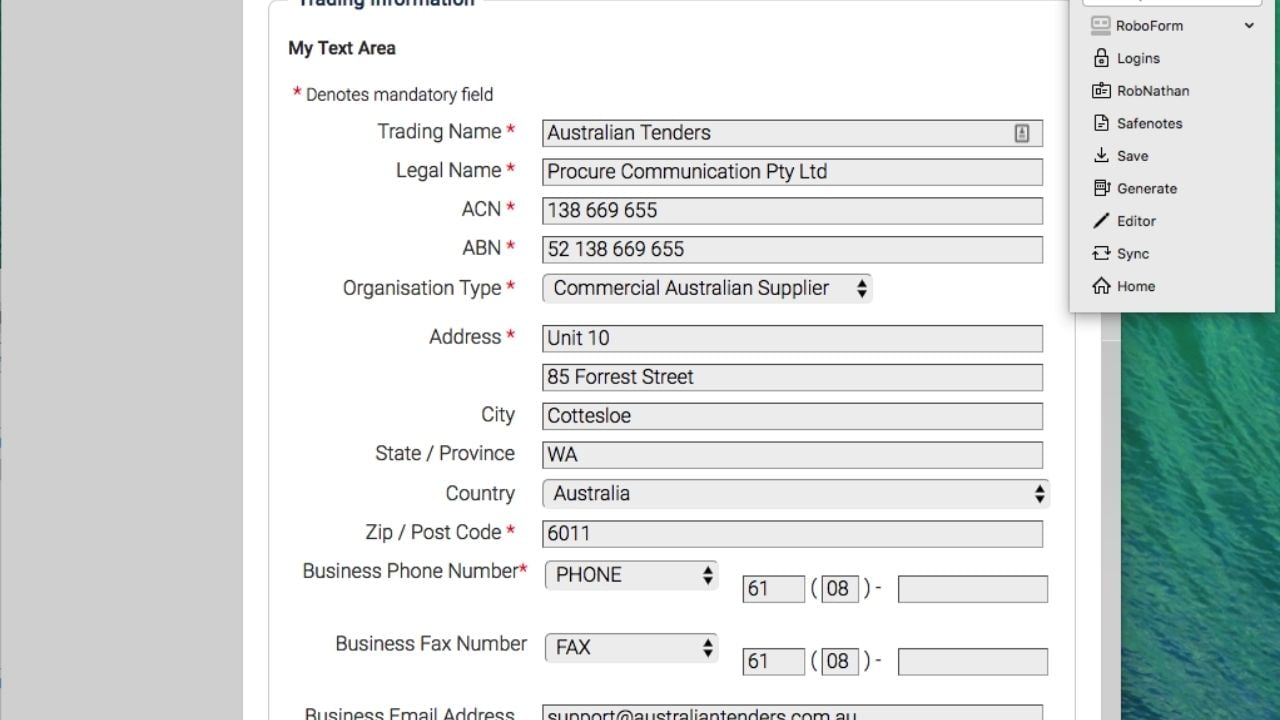 Roboform integrates with your browser and is free for personal use, although it is probably worthwhile paying to upgrade to the version that comes with support. Whilst it is something you have to download and install it will save you time, effort and lots of frustration when you can't remember your username and password.
LastPass
LastPass is another great software tool we have been using for a while and works well. It is available as a free tool, but as with Roboform, if you want it to sync across your devices such as laptop and mobile, you will have to pay $29 annually per user for a premium business subscription. One of the great features of Lastpass, which is also available in the latest versions of Roboforms, is the ability to easily and securely and share logins with other members of you team.

Have you been Pwned?
Another useful tool is a free site that allows you to check whether your email has been compromised. "Have I Been Pwned" lists the apps and sites that might have gained access to your passwords. It's a scary thing to see when you've been compromised but valuable knowledge: Have I Been Pwned. I put a password in I have used before to see whether it was 'safe' and as you can see in the image below, it's time for a change!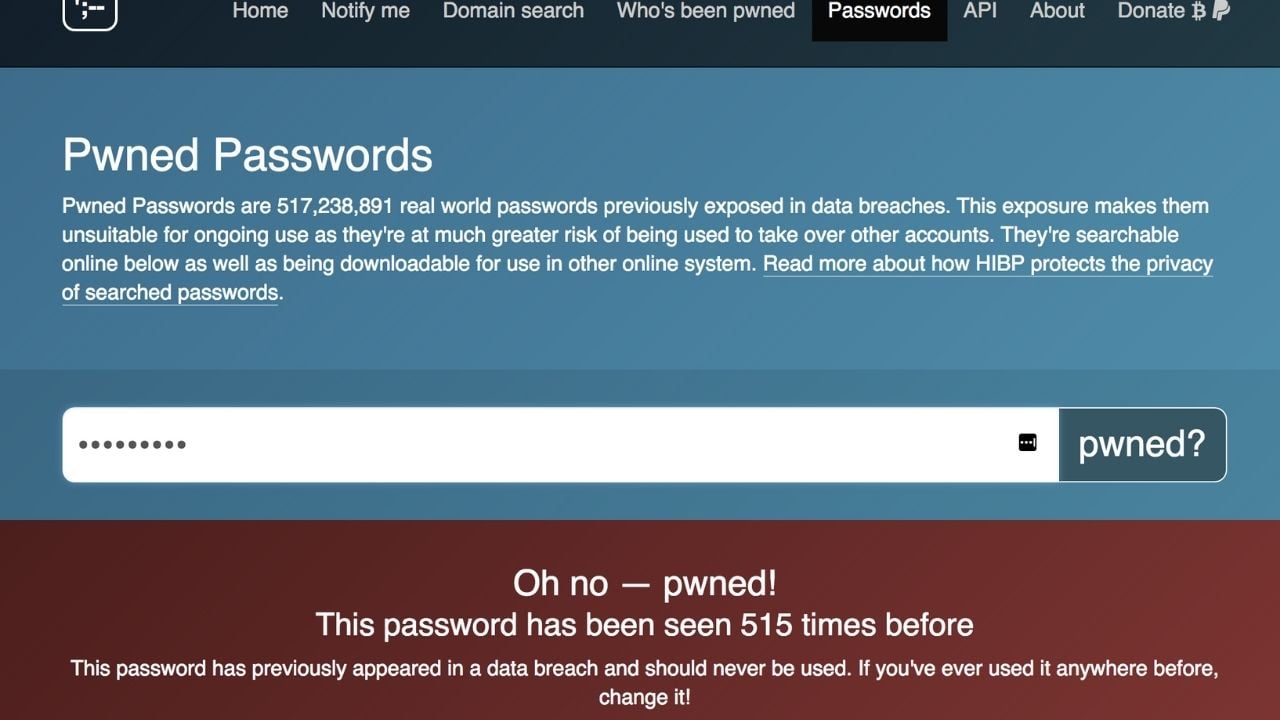 1Password
The creator of Have I Been Pwned, Troy Hunt, uses
1Password
as his password manager. He's stuck with it because it works and is simple to use. A Cloud subscription will set you back around $36USD/year. For auto-filling those tender document download forms, it will serve you well.
One more tip - when you use a password manager, be all in. Stop using Google when it offers to save your passwords, and sleep soundly at night knowing not only is your sensitive information secure, you can download those tenders with a single click.


We hope the above information will help you during your next tendering journey!