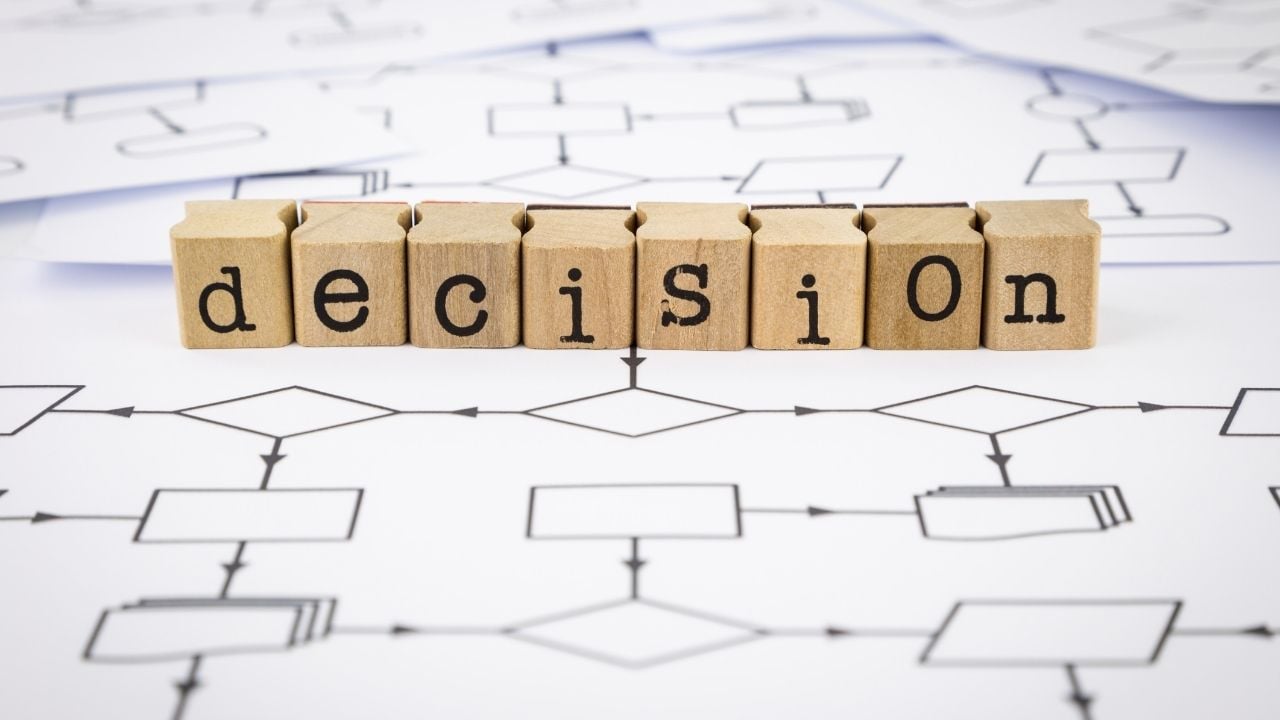 When you find tenders that might be right for you, how do you proceed to the next stage? The answer requires strategic thinking. We've created a few questions and a simple chart to help guide your decision.
Approaching tender opportunities with your business strategies and goals in mind will help you make the right decision on whether or not you should focus your energy and time on responding to the tender.
Is this tender right for me?
Responding to a tender typically requires significant time and resources and you should focus your efforts on those tenders which you have a good chance of winning. A common strategy is to bid for every tender and hope to win one. Hope is not a good strategy. We suggest you tender less often with the objective of winning those that you do tender for. This may mean you have to pass on what looks like some good opportunities. This requires discipline.
When considering responding to a tender ask yourself the following questions:
Do we meet all the compliance criteria?
Can we comply with all the technical and contractual requirements?
Is the scope of work within our core area of business?
Have we successfully completed work of this nature previously?
Have we met the customer previously?
Can we respond to the tender in the timeframe requested?
Can we deliver the work in the time frame requested?
Can we make a reasonable profit margin on the base contract?
Do we know who else will likely be competing for the work?
Do we have a competitive advantage over these companies?
Do we have a good chance of winning?
If the answer to any of these questions is No, you probably should not tender and wait for the next opportunity. Spend your time and effort on positioning yourself for the next tender.


Successful tenders need careful planning and resources. Limit your stress and focus on the right tender opportunities to save time and money and increase your chances of winning. See our Tender Decision Chart below.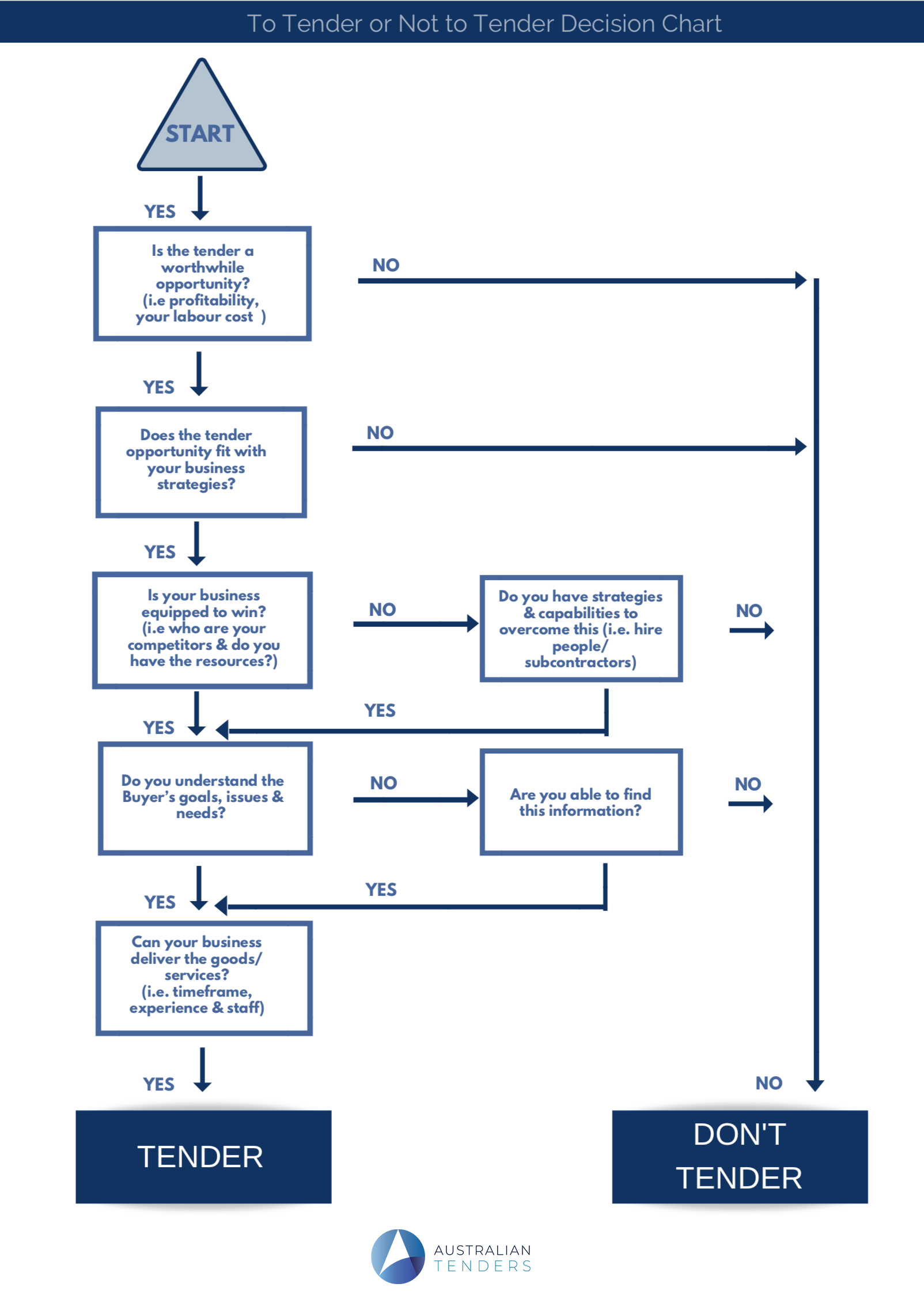 So, are you ready to tender? Start searching our database to see just how many opportunities there are in your industry. For help getting started contact us on 1800 934 117 or by email at support@australiantenders.com.au.