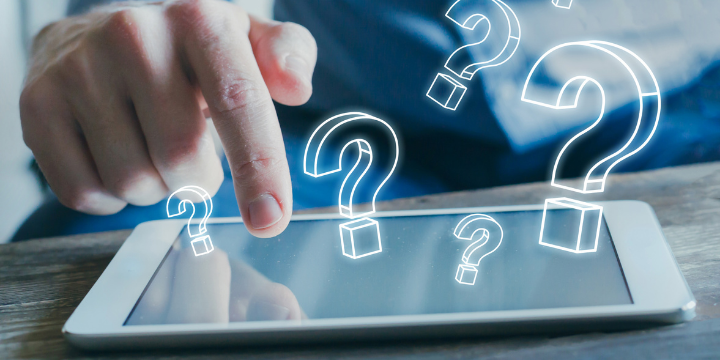 From rummaging the corners of the web to addressing key selection criteria, interviews, quizzes and online assessments, the on-and-off job hunt is nothing short of infuriating. Throw in a global pandemic, and your fight becomes swimming upstream against a powerful current, destroying much in its path.
I know what you're thinking. What does job hunting have to do with tendering? As an impassioned (and often pained) job seeker of the past two years, who am I to tell you whether or not your business should bid on the tender? It's actually quite simple.
The decision to apply or not to apply for a job has many similarities to the considerations involved in deciding to bid or not to bid. Are you truly the perfect candidate for the job position, or does your business pose the most candid solution for the 'buyer's issue at stake? Conversely, is this tender truly and wholeheartedly going to benefit you or your business on a personal and professional scale?
These questions need to be carefully considered before applying for a job or placing a bid on a tender.

I know how that sounds, "easier said than done", right? Well, I can openly admit that I've applied to many and varied positions that don't align with my previous experience, academic background, or work/life balance, time, or interests. I'm sure we've all thrown in an application in a moment of sheer desperation to secure any damn job. When your income depends on it, and your whole life requires an income, it's not hard to see the reasoning behind this behaviour – especially in COVID times.
But I'm here to tell you that this sort of desperation often won't land you a job, nor will it land your business that lucrative tender. Even if you're lucky enough to secure "any damn job" in today's competitive landscape, if you're unhappy, your work/life balance will be at odds. You're compromising yourself to sustain an income. It's not worth it at the end of the day because you are not the perfect candidate for the job, nor is your business the most candid solution for the tender. On that last note, let me explain.
Choosing the Right Tender
I feel like naturally, it's in your business' best interest to bid on attainable, sustainable and beneficial tenders. Unfortunately, desperation gets the better of businesses. So, what is the solution to this?
Firstly, you need to stay true to yourself and your business; it's values and capabilities – the same thing goes for yourself when applying for a position. Will this position (or tender) be beneficial to you or your company? Will it be sustainable? Will this decision enable you to grow as a professional individual or business?
Then, try stepping into the buyer's shoes. Truly empathise with this other business. Imagine if your business procured a tender in search of the perfect candidate to fulfil your needs. As a business yourself, you understand the demands, the financial obligations and many risks involved in such a weighted decision. How would you feel if fellow businesses behaved superficially in their bids and didn't truly consider your requirements and needs?
So, before placing your bid on the latest tender (or applying for any old job), consider how and why your business, services or personal professionalism meets the tender requirements. Consider why and how you or your business can provide the perfect solution – above all others – to the situation at hand. Well, "how do I do that?" you ask.
We've comprised a handy checklist for your business to go through before placing your bid. Intimately comprehend and review each point regarding your business' stance, and immediately flag doubts if any are raised.
| | |
| --- | --- |
| QUESTION | |
| Is this tender beneficial for your business? | |
| Is this a new tender or an extension of an existing contract? | |
| Do you have a relationship with the buyer? | |
| Do you meet the minimum/mandatory requirements of the RFP/RFT/EOI? | |
| Do you have the appropriate experience to undertake and deliver the requirements of the tender? | |
| Have you worked for the buyer previously? | |
| Do you know why this tender has been released and understand the buyer's requirements? | |
| Do you know who your competitors will be for this tender? | |
| Are you appropriately resourced to meet the requirements of the tender without affecting existing clients? | |
| Do you know the potential revenue from this contract? Is this sufficient for the work required? | |
| Do you have support from the company's Management/Board or Executive Team? | |
| What are the tender evaluation criteria, and do you meet them? | |
| Are you able to meet the implementation period? | |
| Are there any costs associated with meeting the tender requirements? | |
| Do you have the resources to commence the tender response straightaway? | |
| What is the cost of preparing this tender? | |
| Have you identified your unique selling point and your value-added services by offering a creative and innovative service or product? | |
Now, you go ahead and complete the checklist before ultimately committing to your bid. Answer each question with a yes or no, then write a comprehensive breakdown for each answer. It will take you a while if it's done correctly. Once you are finished, analyse your results and carefully consider this crucial ultimatum – to bid or not to bid?






Want a more comprehensive checklist? Download Dawtek's Bid or No Bid Checklist below: