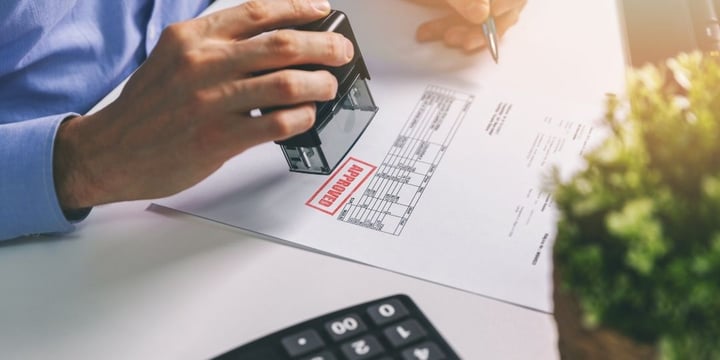 The QLD government has one of the most comprehensive and informative procurement websites available for suppliers.
However, if you are new to tendering, this can be an information overload and add more confusion. We have summarised some of the essential points from the site and included many useful links which you can follow and read in your own time.
---
"Buy Queensland" is a strategic approach to procurement in Queensland and seeks to put Queensland jobs at the highest priority. Its fundamental purpose is to ensure informed decisions about government spending do the following:
Prioritise Queensland businesses

Support local jobs in regional Queensland

Achieve more positive outcomes on behalf of taxpayers.



Finding Tenders and Supplying to QLD Government
The Queensland Government spends billions of dollars every year on goods and services to facilitate business. To supply to the QLD Government, there are specific criteria that must be met. The first of which applies to all suppliers is the Ethical Supplier Threshold. The Ethical Supplier Threshold outlines the wage and entitlement standards expected of all suppliers looking to do business with the Queensland Government. Furthermore, certain categories require special requirements or methods when supplying to the Queensland government depending on the industry.
Follow these links to better understand what you need to do to get pre-qualified so you can apply for tenders in the future:
If you are a supplier looking to do business with the Queensland government, an excellent place to start is by looking at the two tendering sites:
QTenders

: A site that hosts tenders for goods and services, including some building and construction projects

eTender

: A site that hosts tenders for construction and demolition, fit-out and maintenance projects. This portal includes public housing, civic, education, health, and sports facilities.
QLD Government Buying Policies
The QLD Government has a robust Procurement Policy (QPP) that was recently enhanced due to the changing landscape as a result of the impact of COVID-19. Some of those changes are listed here:
Small

& medium enterprises

(SMEs)

–

Set a procurement target of

25% of al

l procurement from Queensland SMEs in this financial year

and 30% in the next

Local workforces

-

Changed the term from

"

local contractors and

suppliers" to

"

contractors and

suppliers

that

employ local workforces

". It

'

s even more important now that

these locally-owned companies

also

employ

and grow

their local community.

Food and

beverage –

Implemented a "

Buy

Q

ueensland

"

commitment across ALL

F&B

procurement

and

they have

implemented an F&B supplier directory

for both government and private sectors to use

Reporting requirements

– revised the reporting framework
There are other policies that you need to consider when tendering:
Main Steps in Tendering Process: To learn more about the tendering process, check out our blog outlining the full tender response process.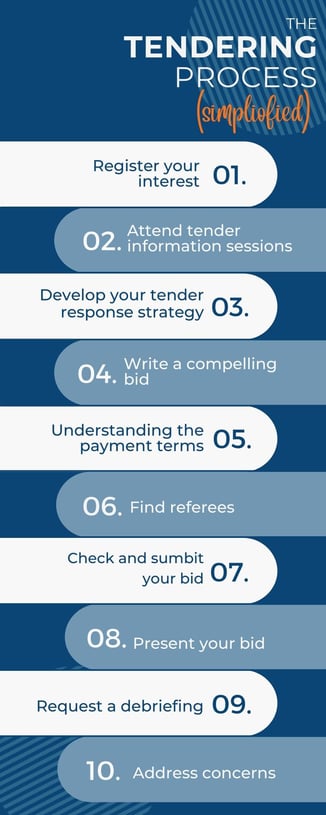 Pro tip: Make use of the QLD Government fit to supply tool to help determine whether your business has the ability to meet tender requirements.
Further resources for Suppliers:
If you're ready you can simply start your account with Australian Tenders and start reviewing your tender alerts!