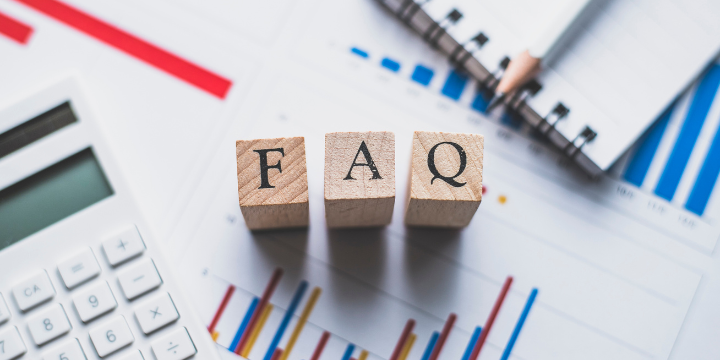 Procurement is quite often considered a complex process. While it certainly can be intimidating to review those lengthy RFT (Request For Tender) questions, the process is a lot simpler once you're in the know of best practice guidelines. Here are some common tendering FAQs we've pulled together to help you with your bid/no-bid decision, RFT response, or project timeline.

Why are contracts tendered?
Buyer's tender contracts to ensure that suppliers can submit their bids through an open and fair tender review process. This procurement process ensures that bid submissions are judged fairly based on performance, experience, merit, and value for money.
How are government or private tenders advertised?
Within every State and Territory in Australia, government tenders are generally advertised and submitted through an online portal. Signing up for these portals also allows you to receive alerts for suitable tenders according to your preferences. Each State has specific mandated procurement guidelines for going out to tender, and they are governed and audited to ensure they follow these guidelines.


Private tenders can be advertised through websites, portals, email, social media, Newspapers or selected invitations. There is no legal requirement for private tenders to be publicised, and all mandated procurement guidelines are only specific to that company. Private sector Buyer's have the option to advertise to the public or send invitations to specified suppliers.
You can join platforms that advertise both Private Sector and Government tenders! For example, on Australian Tenders, you can be notified through a single email of all the opportunities from local, state, federal, and private industries. Get your sample tender alert here.
How are tenders evaluated?
Tenders are evaluated on several critical factors. Evaluation criteria are usually weighted in accordance with the requirements of the contract. But as a rule, evaluation is typically based on:
Pricing components
Demonstrated experience or past performance
Quality and quantity of goods or services
Fit-for-purpose solution
Value for money
Ability to meet the contract's mandatory requirements



What are Contract Departures?
Contract departures are the opposite of a statement/acknowledgement of conformance. Generally, departures are listed in a table, along with a brief note explaining why you're proposing the departure.
When a tender document asks for contract departures, it allows suppliers to rewrite specific terms that vary from the original conditions of the contract. As industry best practice, an organisation that does not agree with particular contract clauses should mention these within the contract departures, listing a suitable alternative. This positions your business as a transparent and honest supplier with the intention of providing 100% accurate information in the first place. Not mentioning departures at the initial stage of the procurement process can jeopardise your reputation, even if you are selected as the preferred supplier.
What is an Alternative Offer?
Some tenders allow suppliers to submit an Alternative Offer. This offer may deliver the same or improved outcome but will differ from the procurer's original requirements specified in the contract.



What is the difference between a cover letter and an executive summary?
Your RFT response should begin with a cover letter, which is a concise but sufficient introduction to your organisation. It usually fits within a single page. Cover letters are generally considered good business etiquette. A cover letter is your opportunity to personalise your bid by specifying your unique value propositions at a high level and linking them to the Buyer's contract requirements. Essentially, what do you do, and how are you a great fit or potential candidate to deliver the contract?
Pro tip: begin your cover letter with an acknowledgement for the opportunity to bid.
On the other hand, an executive summary is a comprehensive overview of your proposed bid typically this can be more than one page. In addition to summarising your bid, the executive summary shows your understanding of procurement needs and how your product or service best fits those requirements. A well-written executive summary shows the exceptional quality of your tender and can potentially impress procurement, establishing your proposal as a winning bid. Clear and distinct headings can be used in an executive summary to distinguish your organisation's value propositions and unique capabilities to deliver the contract. For example:
Your reputation and experience with past projects
The size of your team and the relevant experience of key personnel
Your network of partners and subcontractors
Relevant certifications and memberships
Evidence of how your solution connects with procurement needs
Cost-benefit of value-add services
Your compliance with the contract requirements
Innovative solutions
Your company's sustainability goals and how they align with contract specifications



How do you answer clarification requests?
If the Buyer has sent a request for clarifications, it's a positive sign that your bid is being evaluated thoroughly and wants to know additional information to help them make the right choice in selecting a preferred supplier. While your bid may often be lengthy and descriptive to cover all the necessary information, clarification questions do not need to be answered similarly. Clarification questions are often very specific and address a smaller aspect from within a broader explanation in your bid. Carefully read and review clarification questions. Discuss the question with your team and relevant stakeholders to determine the best answer. If you are unsure how to answer, be honest with the Buyer as they may provide an opportunity to speak to them to clarify. Your answer should precisely mirror the question that's being asked. This is not the time for an elaborate and fluffy response but for a concise answer that addresses the information for the Buyer is seeking.
When is it okay to request an extension to the tender closing date?
After a tender has made its way to the public or to you as an invitation to bid, it's a good idea to go into a thorough review of the contract requirements.Check the details and components of each question and ask your team. (We have a good blog on
to bid/not to bid
, which may help you)
Are you a suitable Supplier for this request?
Are you able to complete the response by the closing date?
Are there any requests for additional information that may take more time?


When you've done your homework and you have decided to bid, but the closing date is too soon for a comprehensive quality response, it's a good time to request an extension.

Don't wait till the last minute or a day before the bid is due. Immediately reach out to the Buyer to discuss the possibility of a closing date extension. Clearly state your reasons as to why you feel the timeline is inadequate and how this affects your chance of putting forward a comprehensive and tailored bid. In most cases, extensions are granted, especially when several suppliers may also have asked for the same!



Tendering isn't as complicated as you may think. There are many workarounds to most of your concerns as a Supplier. Staying proactive and doing your pre-bid homework can provide the answers you need to submit a winning response. Use your research and analysis skills to look for the correct information before you jump into the procurement process. A little preparation goes a long way!