The Tendering Process
Once you've found the tender suitable for your business to take part in, you may be asking: What is the tender process? We've identified eight steps to a standard tender process. The shortest...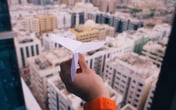 Tips for Writing a Winning Tender
If you're new to the tender response process, Dawtek's Kristine Daw has the following tips to help you write a winning tender. This is the first in our posts from tender industry experts. Kristine...
View all on one page