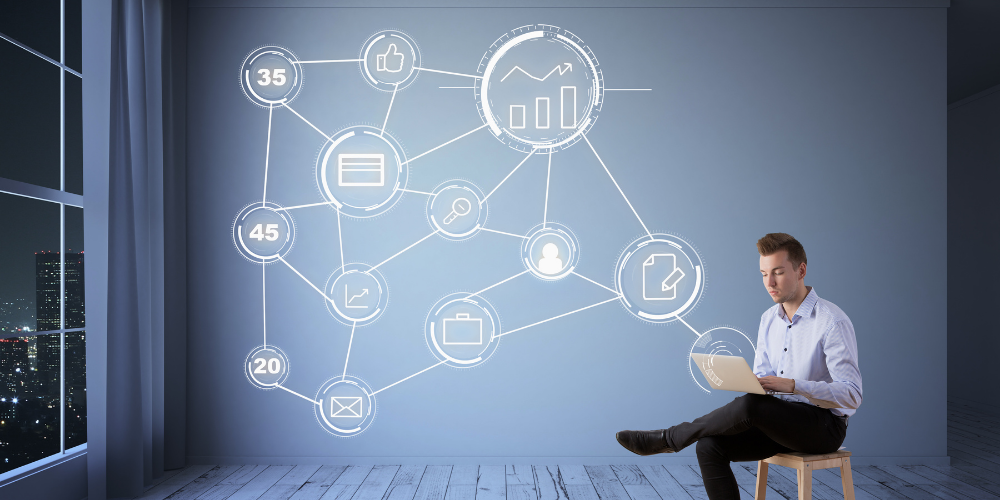 As the world of business continues to evolve and become more competitive with digital advancements, companies are looking for ways to streamline their procurement processes and improve their chances at winning tenders. One of the most exciting developments in this area is the emergence of artificial intelligence (AI) that has several significant utilities for tendering in Australia.
According to a report from 2019, even then 51% of procurement officers surveyed indicated that they were using advanced analytics, and 25% have, or are piloting, an AI solution.

75% of procurement professionals believe that AI will play a significant role in the procurement process in the next five years. Additionally, 44% of procurement professionals believe that AI will be used to evaluate tender responses.
Tender responses are an essential part of the procurement process, but they are time and resource intensive for both suppliers and buyers. With AI, the tendering process has the potential to be transformed. This article dives into the role and benefits of AI in tendering, suggested AI tools, and how you can use technology to revolutionise the way you tender.



Understanding Tender Responses and the Tendering Process
Before diving into the role of AI in tender responses, it's essential to understand the tender process. A tender is a formal process where a buyer, typically a government agency or large corporation, invites businesses to submit proposals for a specific project or contract. The buyer outlines their requirements in a tender document, and businesses submit their proposals in response. The buyer then evaluates the proposals and selects the best one to award the contract.

Tendering can provide your business a huge amount of value, from opportunities for growth, to access to new markets, increased credibility and stable revenue. But the tendering process can be time-consuming and resource-intensive. Which is where AI comes in. With the help of AI, you can simplify the process and increase your chances of winning the tender. In this article, we'll explore some ways in which AI can assist you in writing a successful tender response.
Use AI to Research Your Audience and Competition
One of the key aspects of writing a successful tender response is understanding your audience and competition. AI tools can help you analyse the tender documents and extract important information such as the buyer's requirements and evaluation criteria. AI can also help you analyse your competition's strengths and weaknesses, giving you a better understanding of how to position your own offering.

Use AI to Generate Content Ideas and Structure Your Response

Generating content ideas and structuring your response can be time-consuming and challenging. However, AI-powered writing tools can help you streamline the process. For example, some tools can generate content ideas based on the tender requirements outlined in provided documentation, while others can suggest an effective structure for your response.
Use AI to Improve Your Writing
The presentation of content in a tender response submission is critical, as it affects the impression you create on the buyer seeking the ideal supplier for the project. AI tools can not only help you catch mistakes and improve your writing, but can also help to rephrase, reorganise and restructure the information in a more effective and marketable way.
Use AI to Analyse Your Response and Improve Your Future Bids
Where feedback is provided by the buyer following the submission of your tender response, AI can analyse the feedback to identify where you may need to improve on your response strategy for your future bids. This can help you refine your approach and increase your chances of future success in the tendering process.
Recommended AI Tools for Tendering & Procurement
There are several AI tools already on the scene that could help you improve and streamline your tender response process. We've curated some of the best available below:
Summary
AI can be a powerful tool for businesses looking to win tenders in Australia. By using AI to research your audience and competition, generate content ideas, structure your response, improve your writing, and analyse your response, you can increase your chances of winning tenders and growing your business. So, if you haven't already, it's time to start exploring the possibilities of AI-powered writing tools.

Finding the right tenders to respond to is often as time-consuming and laborious as writing your responses. That's where Australian Tenders comes in. We offer a single platform where you can find out about every tender relevant to you and your business, from every kind of buyer across Australia and New Zealand. You can set up a refined, relevant tender alert in minutes, and have opportunities delivered straight to your inbox the same day they're published. With the power of AI and Australian Tenders, your tendering process can be revolutionised.