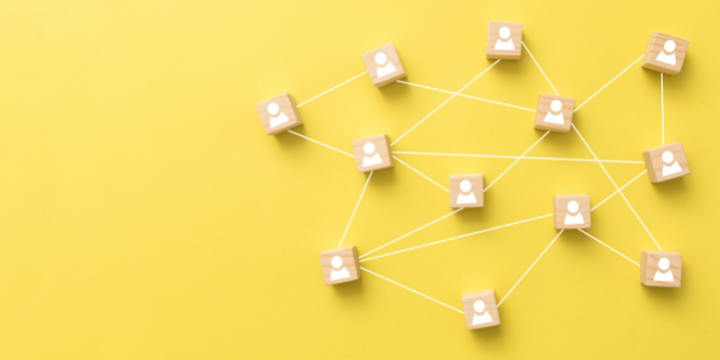 In a highly specialized industry like tendering, your team would most likely be either a handful at best, or in some cases, only you. Connecting with industry specialists at networking events can open doors in terms of best practices, a wider community, reliable connections, and unique business development opportunities on a global scale. So, what does connecting with your industry look like? What role do industry groups play in helping you find a community that empowers and promotes your professional growth? We know the answers, and we're itching to share them with you!
An investment in your career
New people, new places, new ideas. Active participation in industry events, networks, conferences, and webinars may add a level of credibility to your profile and being surrounded by subject matter experts has its own charm. However, there's a bigger advantage at your disposal: finding a community that further strengthens with your presence and unique business development opportunities on a global scale. While the crux of this blog generally applies to many industries, we're looking at each aspect from the perspective of a career in bidding. Here's how industry conferences and events can help you diagnose and develop your professional associations within the proposal industry.
A critical aspect of any industry is building a network of like-minded individuals. For example, proposal professionals cater to several areas of the business, including federal, commercial, municipal, and academic segments. Through industry-specific events, there's an opportunity to meet specialists who work within various parts of the business development and capture process, and that includes the management, coordination, and design of proposals. The collaboration of support functions enhances cross-fertilisation of ideas and innovative practices from which everyone in the industry can benefit. The result is a giant web of relationships that you can count on.
Exposure to industry trends, insights, and best practices
Industry-specific events and conferences often follow a dynamic agenda. Attending a proposal conference, you'll be exposed to presentations, bid talks, and Q&A sessions that offer key insights and takeaways. Many annual events, such as the ANZ Bid and Proposal Conference 2022, follow a unique theme that closely aligns with professional growth, creativity, and innovation in winning business. Alongside global trends, there's an emphasis on sales cycle information, so there's more to the event than tender talk!

An opportunity for career advancement
Eyeing a promotion? Where a bidding career in itself is brimming with opportunities, conferences offer a broader platform for those attending or presenting a topic. The knowledge and skills you gain from talks delivered by industry leaders are an impressive addition to your portfolio. And if you're on stage participating as a speaker yourself, you get a chance to market your expertise and share your innovative ideas and vision. All these strategies enhance your credibility to win business, thus making you a stronger candidate for the next big jump. Whether you're on a path for internal growth within your team or plan on making an external move, conferences bring forth an opportunity to advance your career.

A chance to promote your organisation
Large scale events often focus on professional growth for both individuals and organisations. If you're interested in representing your business among the wider proposal community, you have several options to participate as a sponsor. This kind of partnership opportunity helps to:
Show your support and commitment to clients, employees, and the global industry
Promote your organisation's credibility in industry best practice
Develop and strengthen business partnerships across the industry
Increase brand awareness and reach





Want to connect with the bid and proposal industry?
Whether you're an industry expert or just starting out your career in bidding, proposals, or tendering, there's a solid chance for you to make an impact. If you haven't associated yourself with the APMP global industry body yet, now is the time to get cracking!
What is the APMP?
The Association of Proposal Management Professionals (APMP) is a worldwide authority for industry professionals who capture business through bids, tenders, graphics, and proposals. There are 27 active APMP chapters around the world. For Australia and New Zealand, it's the
APMP ANZ Chapter.
Training, certifications, networking, and knowledge of industry best practices are some of the benefits you receive as a member. But the platform also offers a chance for members and non-members to participate in networking events and conferences. The
ANZ Bid and Proposal Conference 2022
is happening on the 7th and 8th of September in Sydney. This year's theme is "Reconnect to Grow" and if you're looking to connect with your industry, the APMP ANZ Chapter could be worth exploring.
For more blogs on business development check out our blogs listing page below!