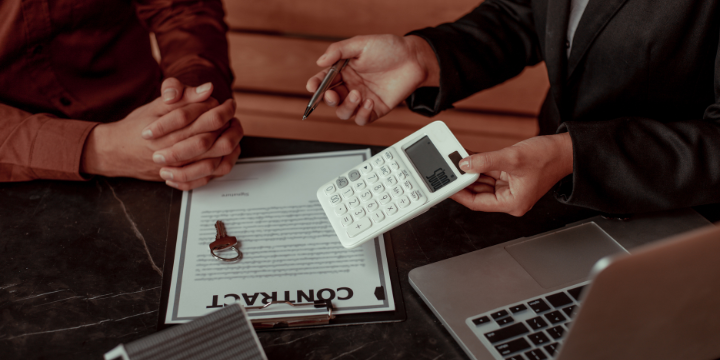 One of the most important and challenging tasks during your tender response process will be in pricing the tender (pricing the bid). As to what the price should be, there is no straight answer because every tender is different. Below are some pricing strategies to help you get started.When it comes to the price you want to put forward, only you and your team in the business will know what a winning price looks like. As the owner or employee of the business, you will have more knowledge than any tender writing expert, on your business's operating costs, competitors and cost structure.

Here are a few helpful tips to help you understand the most important issues when it comes to price.





There are three elements to a price:
1. Direct Costs
are the specific costs incurred to provide the product or service e.g. staff, materials / sub-contractors and supervision
2. Indirect Costs
include premises, management, professional fees, administration etc.
3. Profit
is the difference between the selling price and (1) & (2)
In some cases you will only be asked to show these three elements, however, a more comprehensive breakdown is often requested depending on the tender. These can be specified either as a percentage or in as a currency ($).
Showing your direct costs
Think about the nature of your business, if it, and your product is quite simple it should be rather easy to calculate a breakdown. If you have a good estimating or pricing system, you may already have access to a breakdown. If not, try looking at any management accounts you maintain as this will help with the process.
Breaking down indirect costs
Indirect costs are often the hardest to breakdown especially if there are multiple items on the tender to price. Showing one percentage of the true breakdown is impossible as it will not accurately represent a break down of different prices.
Tip: take a look at the average over the contract then do a sense-check compared to your company accounts and pricing calculations.
If your breakdowns are reasonable and realistic representations of your price then you should be able to confidently expand on these if challenged.

Keep your competitors in mind
Do keep in mind that your pricing breakdown will be compared to your competitors so highlighting where you are higher may result in some buyers asking for a reduction in those elements which could ultimately end up reducing your total price if you have to reduce other items to match accordingly. Good negation will go along way in these cases to reduce the total profit lost as a result of these reductions.





Tips for Pricing Tenders
Here are a few helpful tips to help you understand the most important issues when it comes to price.
Pricing response criteria
Make sure you've read the tender request for the Pricing and understand what it is the tender issuer is looking for. The tender response may ask you for your pricing table to be broken down into labour cost hourly rates, material costs, direct and indirect costs etc... If the price you put forward doesn't meet the pricing response criteria - your tender will NOT have a chance of winning.


The tender should be a good fit for your business
To put it simply, if the tender request is asking too much of your business or if you don't think you can win it - don't waste your time and effort responding to it.
Show off your value
Highlight any added value that comes with your price, even if it's something simple. Let the tendering company know the value and benefits of your business compared to your competitors, this could be in the form of a one hour free consultation for a building and construction business or a bonus window cleaning for a cleaning business.
Your pricing should be explained in detail
Some tender response schedules are not always clear. It may be that the tender issuer doesn't really understand the business you're in, or it may be an error, so it's always a good idea to clarify anything that doesn't make sense. Make sure you explain anything that the price depends on.


Be aware of price changes
If your business has suppliers or subcontractors, confirm prices of goods with your suppliers and contractors, as prices may change.



Keep in mind GST
It's important to check if the pricing is required to include or exclude GST. It's may seem like a simple thing to overlook but getting this wrong could lose you the bid because your pricing is 10% higher than you meant. On the other hand, you could win the bid and instantly lose 10% of your profit margin. Ouch.
If you require the extra help with responding to the tender, ensure to review our Resources page for helpful information and tools.