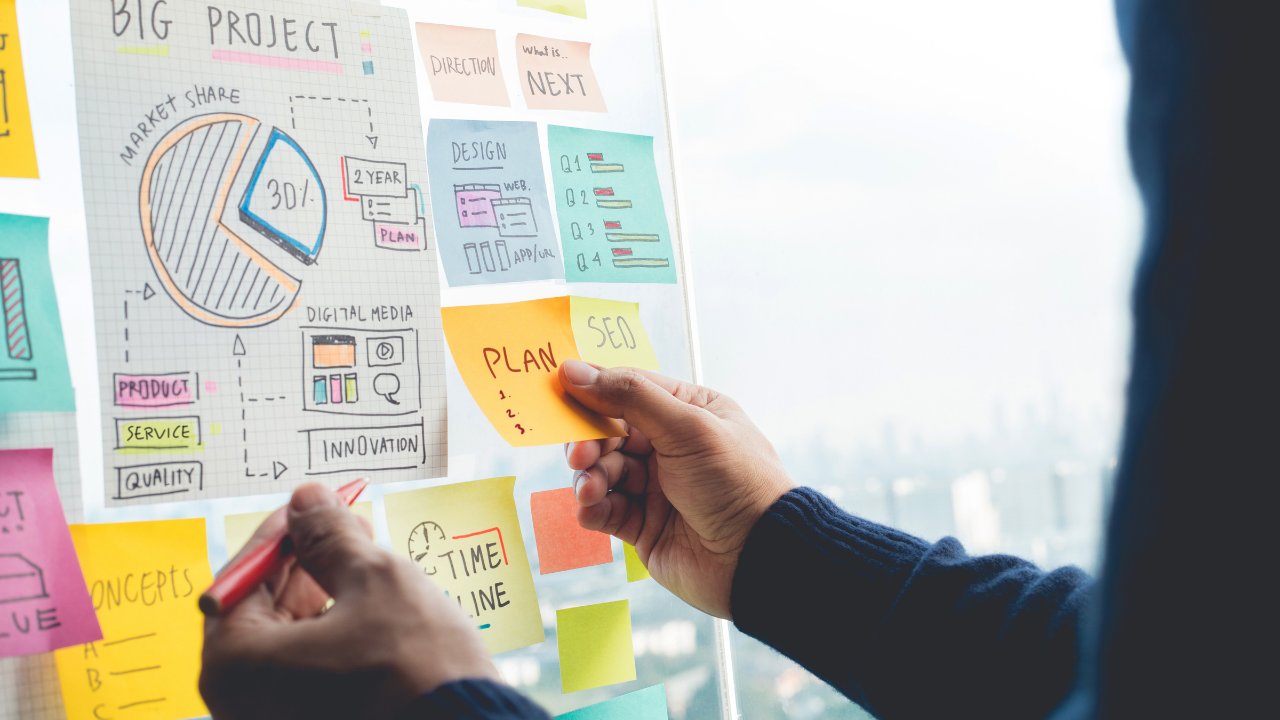 Your tender response process guides the essential steps you need to take to submit a winning tender. Australian Tenders has provided the following guide, which covers that process and can help you gain that competitive edge.
Before preparing for any tender response, follow the instructions to find out more details about the tender. You will be prompted to download related tender documents or to contact the buyer for more information. Make sure you register your interest for that tender. This will help keep you up to date on the tender.
Gather your winning team and get ready
Share the load of responding to the tender and assign tasks such as collecting the mandatory criteria, researching similar tenders (i.e. awarded tenders), the competition and the buyer. If you're solo, find someone who can double check your work.
Read the Tender Documents
If you don't answer a question in a tender it is possible that your tender will be deemed non-compliant and you will be ruled out of contention. If you do not answer a question sufficiently then, you may receive a low score by the evaluators and significantly reduce your chances of winning.
At Australian Tenders we tell our clients that it's important to read not just the tender questions, but the tender documents in their entirety including:
the Conditions of Tender
the Evaluation Criteria
the Scope of Works
the Form of Tender
the Conditions of Contract
See detailed explanations of each of these points and more here.



Attend Tender Information Sessions

Attending tender information sessions offered can be valuable, as it will give you the opportunity to ask questions and make contact with the buyer.



Understand Your Value Proposition

A value proposition is a clear statement explaining how your product:
Solves your customers' problems
Improves their situation
Delivers specific benefits
Tells them why they should buy from you and not from the competition.
Developing a clear value proposition is the first step in writing a tender response and will make the job of writing the tender response much easier. Read more about Value Propositions and how they benefit your business here.



Bid or No Bid Decision Time

Responding to a tender typically requires significant time and resources, and you should focus your efforts on those tenders which you have a good chance of winning. A common strategy is to bid for every tender and hope to win one. Hope is not a good strategy. We suggest you tender less often, to win those that you do tender for. This may mean you have to pass on what looks like some good opportunities. This requires discipline.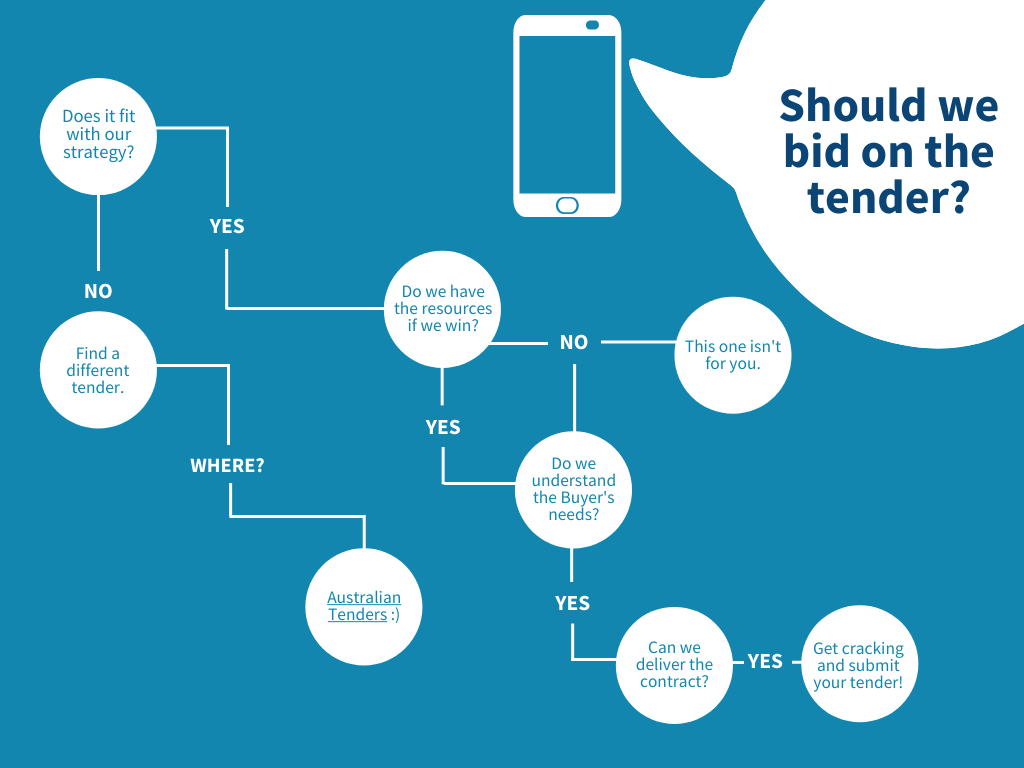 Write Your Tender Response
This is the part everyone stresses most about. However, if you have done all of the above, you will find this is just another part of the tender process.

Use the tender document as your guide if there is no attached response form to fill in. Copy and paste the headings in the tender document or selection criteria and respond directly to these.
Use the same fonts and spacing as the buyer. Your tender response should reflect the format the buyer has used.
Essential details and mandatory criteria will be required in your tender response. These may include things such as (list below from the Queensland Government):
Your ABN
A company profile and capability statement
References from reliable sources
Whether you propose to subcontract
The price for each product or service you offer, and an indication of whether these are fixed or variable (based on exchange rates or consumer price index variations)
Any conditions affecting the price
Delivery details and charges
A proposed schedule stating meetings, progression, and delivery dates
Whether goods or services are periodic or recurrent
GST and other taxes
Applicable insurances
Intellectual property rights (where relevant)
A description of any variations you propose in meeting the conditions of the contract.
The mandatory criteria are the essential details that must be met before the tender can be accepted, such as does the supplier have appropriate insurance. The compliance criteria can usually be answered with yes or no.


The Conditions of Contract are the terms of the contract and those responding to the tender are expected to comply.

Knowing how your tender response will be evaluated will enable you to focus your energy on those areas which are considered important by the buyer.

Read more about Value Propositions and how they benefit your business here.



Submit Your Tender Response

Have all of your team or a clever friend read your tender response carefully for typos and errors. Attention to detail in your response is viewed as your ability to attend to detail in your work. Follow the guidelines to the letter when submitting your response.

Good luck and remember - the more tenders you respond to, the better you get at it, and (with apologies to Kenny Rogers), the better you get at knowing when to hold them and when to fold them!