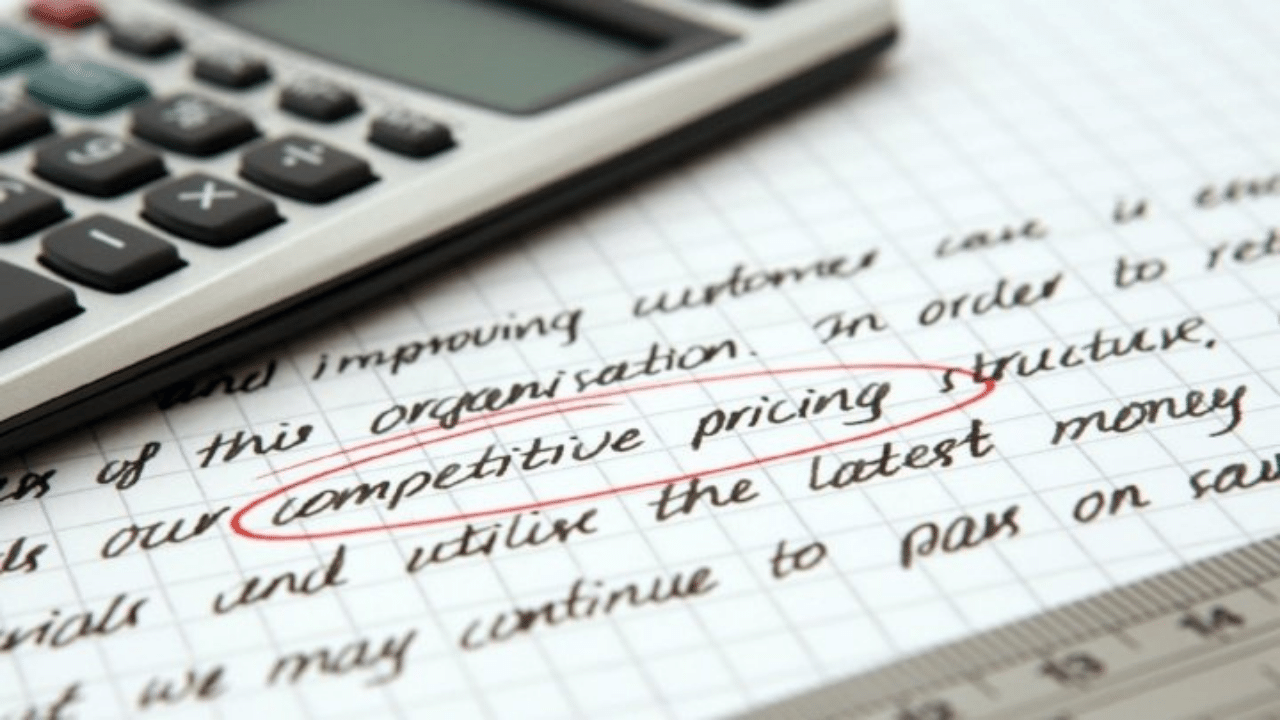 One of the most important and challenging tasks during your tender response process will be in pricing the tender (pricing the bid). As to what the price should be, there is no straight answer because every tender is different. Below are some pricing strategies to help you get started.
Tips for Pricing Tenders:

When it comes to the price you want to put forward, only you and your team in the business will know what a winning price looks like. As the owner or employee of the business, you will have more knowledge than any tender writing expert, on your business's operating costs, competitors and cost structure.
Here are a few helpful tips to help you understand the most important issues when it comes to price.

Make sure you've read the tender request for the Pricing and understand what it is the tender issuer is looking for. The tender response may ask you for your pricing table to be broken down into labour cost hourly rates, material costs etc... If the price you put forward doesn't meet the pricing response criteria - your tender will NOT have a chance of winning.


The tender request is asking too much of your business or if you don't think you can win it - don't waste your time and effort responding to it. If its obvious that the tender is asking for too much or isn't aligned with your business strategies and goals, its not worth the time. The tender should be a good fit for your business.


Highlight any added value that comes with your price, even if it's something simple. Example, whether it's a one hour free consultation for a building and construction business or a bonus window cleaning for a cleaning business, if there's something else you can add that's included in the price then let the tendering company know the value and benefits of your business compared to your competitors.


Your pricing should be explained in detail. Some tender response schedules are not very clear. It may be that the tender issuer doesn't really understand the business you're in, or it may be an error so it's always a good idea to clarify anything that doesn't make sense. Make sure you explain anything that the price depends on, example, for building business, you maybe bidding for half of the project on site, your response should clearly state that your price is based on works carried out on site.


If your business has suppliers or subcontractors, confirm prices of goods with your suppliers and contractors, as prices may change (also due to increases in fuel prices or exchange rate fluctuations).


Its important to check if the pricing is required including or excluding GST. It's a simply thing but if you get it wrong you could lose the bid because your pricing is 20% higher than you meant it to be or you could win the bid and instantly lose 20% of your profit margin.

If you require the extra help with responding to the tender, ensure to review our our Resources page for helpful information and tools.