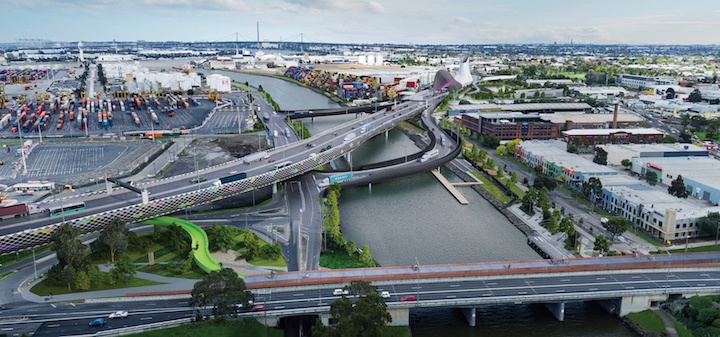 'Meet the Buyer' Sessions are being held across the state for local industry participation in the West Gate Tunnel Project.
You are invited to attend an information session on the West Gate Tunnel Project and the opportunities that will be available for local industry participation.
Tuesday 31 October 2017 | Williamstown
Tuesday 14 November 2017 | Melbourne CBD
Monday 20 November 2017 | Dandenong
Thursday 23 November 2017 | Geelong
Tuesday 28 November 2017 | Benalla
Registrations for all sessions close 2 days prior to them taking place.
CPB Contractors and John Holland (CPBJH JV) has been selected as the preferred contractor to support Transurban and the Victorian Government in delivering the West Gate Tunnel Project. The project is due to commence construction in early 2018 following planning approvals and be complete in 2022.
About the Project
The West Gate Tunnel Project is a city-shaping project that will deliver a vital alternative to the West Gate Bridge, provide quicker and safer journeys, and remove thousands of trucks off residential streets. The project will include:
Widening the West Gate Freeway from eight lanes to 12 between the M80 Ring Road and Williamstown Road
Building a 2.8km eastbound tunnel and a 4km westbound tunnel under Yarraville
Constructing a bridge over the Maribyrnong River providing an alternative to the West Gate Bridge
Constructing an elevated road along Footscray Road to the Port of Melbourne; and
14km of new cycling and pedestrian paths.
This event will be a great opportunity to gain insight into the project and discuss subcontract opportunities and pre-qualification requirements.
More construction tenders in Victoria are available at Australian Tenders.
In other West Gate Tunnel news:
Scholarships for Students funded by West Gate Tunnel Project
Students in Melbourne's west will be given the chance to break into the construction industry with scholarships funded through the West Gate Tunnel Project.
In 2018, five students will be awarded a scholarship, through not-for-profit organisation Western Chances which provides scholarships, opportunity programs and ongoing support to assist talented and motivated young people in Melbourne's western suburbs who lack the finances, resources and networks to fulfil their potential.
The scholarships funded by the West Gate Tunnel Project will be valued at $5000 over four years to help students with educational costs such as textbooks, technology and public transport.
The scholarship recipients will also be offered a cadetship on the project in their second year of tertiary education.
See also:
Metro Tunnel Victoria - construction tender