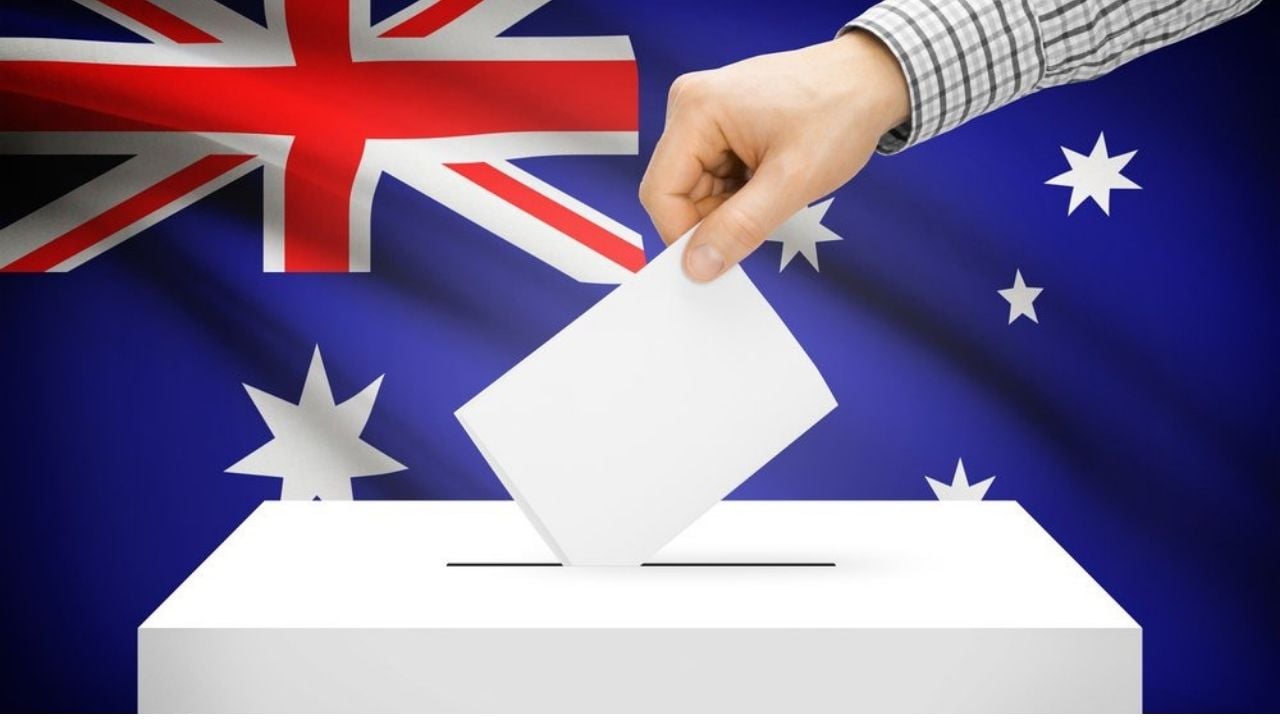 Both the Liberal Party and the Australian Labor Party (ALP) have made significant commitments in the election campaign to upgrade existing and build new infrastructure across Australia.
Scott Morrison stated in his April 2 budget speech that "cranes, hard hats and heavy machinery will be seen across the country, as we build Australia for current and future generations." Similar promises have been made by Bill Shorten if the Australian Labor Party is elected.

The Liberal and Nationals Government has proposed a $100 billion investment in transport infrastructure over the next 10 years which includes major road upgrades to bust congestion, improve safety and help businesses move more efficiently and better public transport to improve accessibility and liveability in our cities. This includes $2b in a high-speed rail link between Geelong and Melbourne and a $9.3b freight link between Melbourne and Brisbane.
The ALP has made significant commitments to transport infrastructure as well (see detailed list below). Additionally, they have made significant commitments to hospital expansions and upgrades, upgrading Australia's energy transmission and distribution systems upgrade and the revitalisation of TAFE campuses across Australia.
On the environmental front the Coalition is proposing to establish a $2 billion Climate Solutions Fund which will invest $1.4 billion in the Snowy Hydro Scheme and a build a second inter-connector to bring renewable power from Tasmania to the mainland.
The ALP will double the original investment in the Clean Energy Finance Corporation (CEFC) by $10 billion to support new generation and storage, concessional loans for household purchases of solar and battery systems and commercial community renewables projects. This funding includes $1 billion to install solar panels at thousands of schools in a scheme to create 'virtual power plants' that put energy back into the electricity grid.
The major commitments by the Liberal and Labor Parties in the 2019 Federal Election are detailed below:
NATIONAL
Liberal Party

(Coalition)
Commuter Car Park Fund ($500m)
Snowy Hydro 2.0 ($1.4b)
Environment Restoration Fund ($100m)
New electricity inter-connector to support Tasmania's Battery of the Nation project ($56 m)
Inland Freight Rail ($9.3b)
Labor Party (ALP)
Hospital Expansions and Upgrades ($1b)
ALP's Solar Schools program ($1b)
Upgrade Australia's energy transmission and distribution systems ($5b)
Revitalise TAFE campuses across Australia ($200m)
Upgrade the nation's cycling paths ($260m)
Car parks at public transport hubs ($300m)
Restore our urban rivers ($200m)

WESTERN AUSTRALIA
Liberal Party

(Coalition)
METRONET ($3.2b)
Tonkin Highway projects ($929m)
Crossing Removal ($207.5 million)
Building three naval vessels in
Henderson ($1b)
Redevelopment of HMAS Stirling ($367 million)
Albany Ring Road ($140m)
Fremantle Traffic Bridge ($115m)
Bunbury Outer Ring Road ($682m)
Newman to Katherine Corridor ($70 million)
Alice Springs to Halls Creek Corridor ($75m)
Karratha to Tom Price Corridor ($248 m)
Wheatbelt Secondary Freight Network ($70 m)
Port Augusta to Perth ($50m)
-Widening and introduction of Intelligent Transport System (ITS) on the Kwinana and Mitchell Freeways) ($50 m)
Labor Party (ALP)
METRONET ($1.6b)
Upgrading and extending the Tonkin and Roe Highways ($1b)
Mitchell Freeway expansion ($108)
Fremantle Traffic Bridge ($115m)
Stephenson Avenue Extension ($64m)

NEW SOUTH WALES
Liberal Party

(Coalition)
Western Sydney Rail ($3.5B)
Upgrade Dunheved Road ($63.5m)
Upgrade Horsley Drive ($95m)
Widening King Georges Road ($50m)
Upgrade Homebush Bay Drive ($50m)
Western Sydney International (Nancy-Bird Walton) Airport
Labor Party (ALP)
Western Sydney Airport Rail ($3b)
Sydney Metro West ($3b)
Nowra Bridge ($155m)
Dunns Creek Road ($50m)
Central Coast Roads Rescue Package ($60m)
Singleton Bypass ($250m)
Concord Repatriation General Hospital's redevelopment ($50m)
Liberal Party (Coalition)
Melbourne airport rail link ($5b)
Fast-rail Melbourne Geelong ($2b)
McKoy Street-Old Barnawartha Road intersection with the Hume Freeway ($64m)
$50 million overhaul of the Western Freeway between M80 Ring Road and Ferris Road.
Labor Party (ALP)
Melbourne Airport Rail Link
Road Upgrades for Melbourne's South-East ($850m)
Frankston to Baxter Rail Upgrade
Extension of the Number 11 Tram ($45m)

QUEENSLAND
Liberal Party

(Coalition)
Gateway Motorway
Gold Coast Light Rail ($115m)
M1 Pacific Motorway Upgrade
Program $1.775Bb
Bruce Highway Upgrade Program ($1b)
Toowoomba Second Range Crossing ($1.1b)
Labor Party (ALP)
Brisbane Cross River Rail ($2.24b)
Gold Coast Light rail ($112m)
Coopers Plains Level Crossing ($73m)-
Cairns University Hospital ($60m)
Townsville Port Channel Widening ($75m)
Mackay Port Access Road ($280m)
Rockhampton Ring Road ($800m)
Rockhampton-Yeppoon Road Duplication ($65m)
Gladstone Port Access Road ($100m)
Linkfield Road Overpass $100m)
Better Rural and Regional Roads ($500m)
Burdekin Dam Hydro-Electric ($200m)
Townsville Water Security ($100m)
Rookwood Weir ($176m)
Mount Isa to Townsville Rail Line ($244m)
SOUTH AUSTRALIA
Liberal Party

(Coalition)
Labor Party (ALP)
South Road Upgrade ($2.7b)
South Australian Women's and Children's Hospital ($50m)

TASMANIA
Liberal Party

(Coalition)
Bridgewater Bridge ($400m)
Tasmanian Roads Package ($400m)
Midland Highway ($400m)
Freight Rail Revitalisation
Tasmanian irrigation project ($100m)
Labor Party (ALP)
Bridgewater Bridge ($461m)
Bass Highway Upgrade ($60m)
Tasmanian irrigation project ($100m)
ACT
Labor Party (ALP)
Canberra Light Rail Stage Two ($200m)
Labor Party (ALP)
Strategic Roads Package $173m
To stay up to date with the latest tenders and have those relevant to your business, subscribe to Australian Tenders.