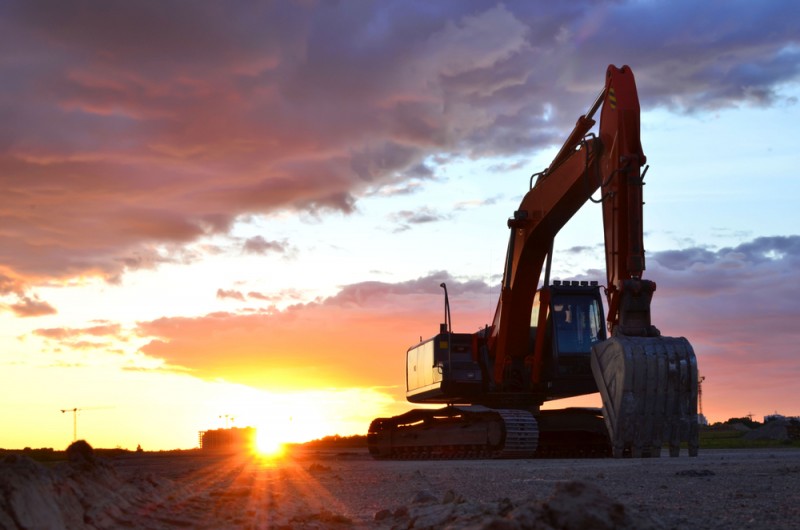 As we start to see a light at the end of the tunnel from the current isolation restrictions, governments from all levels look to measures that are set to rebuilding the economy.
This article comprises of funds, grants and economic stimulus package, infrastructure plannings that has been fast-tracked in an initiative to support local jobs and businesses from the economic impacts of the coronavirus pandemic.


National
The Federal Government has fast tracked an investigation into the viability of the Lockyer Valley Inland Rail connection. It is one of four projects selected to be fast tracked.
The Government has committed $44 million to the Inland Rail II Program to assess the cost and benefits of various additional connections to the national freight rail network.
Minister for Finance, Mathias Cormann, highlighted that the Government continued to implement its plans to build a stronger economy and create more jobs. Better freight connectivity and efficiency helps drive stronger economic growth and will maximise the returns for our national productivity which we know Inland Rail will deliver.


Western Australia
Since late April 2020, the WA Government has approved new measures to streamline construction contract approval processes and expedite $140 million of transport, road and maritime projects. The Government focused on streamlining the process for awarding contracts for transport construction projects up to a value of $20 million.

It is expected more than 1,000 local jobs across the 24 projects will be brought forward. With reference to the media statements, in addition, Main Roads is fast-tracking the tendering process for a number of large-scale road projects, worth $2.37 billion and estimated to create 13,000 jobs.
Projects include:
Bunbury Outer Ring Road - (budget $852 million) - 4,500 jobs
Leach Highway Welshpool Road Interchange - (budget $93 million) - 600 jobs
Stephenson Avenue (Stirling) - (budget $125 million) - 800 jobs
Fremantle Traffic Bridge - (budget $230 million) - 1,400 jobs
Roe Highway/Great Eastern Highway/Abernethy Road - (budget $180 million) - 1,200 jobs
Albany Ring Road (budget $175 million) - 1,000 jobs
Great Northern Highway Ord River North Stage 3 & 4 (budget $89 million) - 600 jobs
Lloyd Street Extension (budget $40 million) - 280 jobs
Tonkin Highway Gap project (budget $290 million) - 1,050 jobs
Mitchell Freeway Extension to Romeo Road (budget $215 million) - 1,200 jobs
Mitchell Freeway Hodges Drive to Hepburn Avenue widening (budget $76 million) - 530 jobs
More information on WA fast tracked projects and its anticipated construction costs can be found here.

New South Wales
In April 2020, the Premier of New South Wales announced the first 24 projects to undergo a fast-tracked assessment process as part of the NSW Government's new Planning System Acceleration Program.


The Planning System Acceleration Program will:
Create opportunities for more than 30,000 construction jobs in the next six months

Fast-track assessments of State Significant Developments, re-zonings and development applications (DAs), with more decisions to be made by the Minister if required

Support councils and planning panels to fast-track local and regionally significant DAs

Introduce a 'one stop shop' for industry to progress projects that may be 'stuck in the system'

Clear the current backlog of cases stuck in the Land & Environment Court with additional Acting Commissioners

Invest $70 million to co-fund vital new community infrastructure in North West Sydney including roads, drainage and public parks to unlock plans for the construction of thousands of new houses

In the past six months alone, the New South Wales Government has approved projects and re-zonings worth more than $15 billion. This created more than 24,000 jobs across the state. The planning system is set to undergo further reform to ensure it enables economic growth once the COVID-19 crisis is over. Further details of additional reforms will be released in due course.

Victoria
The Victorian Government is currently also pushing through with delivering projects that will keep the State's building and development sector running and create jobs by establishing the Building Victoria's Recovery Taskforce.

The Building Victoria's Recovery Taskforce is overseen by Planning Minister Richard Wynne and Treasurer Tim Pallas. The taskforce will investigate planning and investment opportunities that will help boost the State's building and development industry for short, medium and long term.

The four projects being fast-tracked include:
$2 billion mixed-use Southbank by Beulah

$1.5 billion office project at 555 Collins Street by Charter Hall

$650 million commercial project at 52-60 Collins Street by Dexus

$300 million residential tower at 550 Epsom Road in Flemington by Pace Developments
The taskforce will run for initial period of three months and report back to government with recommendations.

Other construction projects set to boost the job force in Victoria are below:

The Southbank by Beulah project will comprise two twisting, terraced towers with 789 apartments, 322 hotel rooms and more. This development is expected to create up to 4,700 jobs during its construction phase.

Charter Hall's project in Collins Street will deliver premium grade office space together with more than 2,300-SQM of retail to be delivered in two stages. Demolition works on the project site has commenced and major construction on the first building will begin by mid-2020, creating more than 2,000 jobs.

Queensland
Earlier this month in May, the Federal and Queensland Governments announced an agreement to forward a series of construction and upgrade works in the Roads of Strategic Importance (ROSI) initiative pipeline. Under the new agreement, works to seal roads, build overtaking lanes, upgrade intersections and improve safety are now set to start sooner on 22 jointly-funded regional road projects, with a combined value of $185 million.

Delivering the Federal Government's $100 billion, ten-year infrastructure pipeline will support the QLD economy and create jobs, particularly for those in the construction and building supply chain sectors, through the current COVID-19 response

South Australia
In March 2020, the South Australian Government introduced a $1 billion economic stimulus package which is set to support local jobs and businesses from the current pandemic impact. $120 million worth of new infrastructure projects will be fast tracked and support 165 jobs, including:
$52 million for targeted regional road network repair and improvement, including on the Stuart Highway, Yorke Highway, Dukes Highway and Riddoch Highway

$35 million to rehabilitate and resurface the South Eastern Freeway between the Tollgate and Crafers

$15 million for Heysen Tunnel refit and safety upgrade

$12 million for a higher capacity North-South Freight Route by-passing Adelaide

$6 million to seal Adventure Way and Innamincka Airport Road
The $120 million infrastructure spend builds on the $21.5 million worth of construction contracts recently released to upgrade almost 200km of Cleve Road and Browns Well Highway. Tenders had already been released for the $15 million Heysen Tunnel refit and $6 million Adventure Way and Innamincka Airport Road sealing to get these projects underway as soon as possible.

ACT
The ACT Government has fast-tracked critical infrastructure and maintenance projects across Canberra. Works have already started on a number of fast-tracked projects. Projects are set to help local construction businesses keep more Canberrans employed, while renewing local infrastructure across the city.

Close to $9.75 million in works to upgrade and build new footpaths, improve road safety, upgrade waste and transport facilities and undertake landscaping in open spaces.

The Government will also be funding work to repair pavers, undertake mulching around trees and garden beds and refreshing shade structures and seating in open spaces.
Projects in the fast-track program will include:
Upgrades and extensions to footpaths and cycleway networks

New and improved cycleways and footpaths across the city, adding missing links to the current network and expanding the network in new suburbs

Roads

New pedestrian crossings in Narrabundah and Belconnen, as well as the installation of traffic calming measures in Weston

Building Improvements Packages Waste and Transport Facilities

Improving facilities for staff at Transport Canberra depots

Deep cleaning and repainting bus shelters across the Territory

Open Space landscaping improvements

Refreshing pergolas, shade structures and seating

Replacement of ageing bollards with new ones made of recycled plastic

Mulching around trees and garden beds
The ACT Government has already worked to create hundreds of new jobs as part of the Jobs for Canberrans fund and further projects will be announced in the coming weeks.


New Zealand
In early April 2020, the NZ Government had tasked a group of industry leaders to seek out infrastructure projects that are ready to start as soon as the construction industry returns to normal. The Infrastructure Industry Reference Group ('the Reference Group') is set to put forward projects from the private and public sector that are 'shovel-ready'. These new projects will be in addition to and build on the Government's $12 billion New Zealand Upgrade Programme and existing Provincial Growth Fund infrastructure investments.
The Reference Group is seeking out large projects with a value of over $10 million, which would have an immediate stimulatory effect on the construction industry, its workforce and the economy. Smaller projects will be considered if they demonstrate a direct and immediate benefit to the regional economies and communities in which they are based.
From news report, 73 priority projects had been selected by the Auckland Council as "shovel-ready". Many of the projects were reportedly already underway or were to begin within the next six to 12 months before being put on hold following the nationwide shutdown, including the City Rail Link, the Eastern Busway and the Puhinui Interchange.
Other projects submitted to the Reference Group include: Downtown Infrastructure Development Programme, North Western Busway improvements, Rosedale Bus Station, Te Whau Pathway, Puhinui Stream Restoration Programme, Marae Upgrade Programme, and works to enable Kāinga Ora housing projects in Northcote, Tamaki and Mt Roskill.
Australian Tenders provide the latest project and tender information throughout Australia and New Zealand. If you are curious about projects in your region, have a search on our page here.