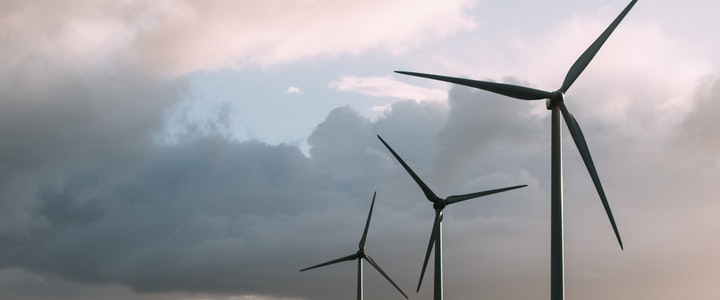 Goldwind Australia Pty Ltd has today released 34 tenders for the construction and operation of the Moorabool Wind Farm south of Ballan in Victoria. Main Contractor will be appointed to engineer, procure and construct the $600M Moorabool Wind Farm.


The Moorabool Wind Farm project is located approximately 4km south of Ballan, 67km from Melbourne, 27km from Ballarat and 47km from Geelong. The wind farm will extend 14km north to south between Ballan and Mount Wallace to the west of the C141(Geelong-Ballan Rd).

The project is divided into two sections, the Bungeeltap Section towards the north of the project site and the Ballark Section to the south.
The project scope includes the construction and operation of 107 wind turbines and is expected to produce 1,100,000 MWh of electricity annually. This is enough renewable energy to power the equivalent of 223,000 average Victorian homes every year, representing 11% of Victorian homes. It will contribute to the Victorian Renewable Energy Target of 25% by 2020 and 40% by 2025.
The natural terrain and consistent wind speeds in the area are significant and the connection to the electricity network is also strong.
A Main Contractor will be appointed to engineer, procure and construct (EPC) the project.
Expressions of Interest are currently being sought from suppliers and contractors for work packages including:
Logistics include wind turbine erection and the design and construction of the civil and electrical balance of plant (onsite roads, foundations, buildings and electrical reticulation).
Further smaller work packages will become available following appointment of the Main Contractor.
Work Packages now open for tender:
Arborists
Bin/Skip Supply
Building contractor (operations and maintenance buildings)
Civil construction of onsite roads and crane hardstands and foundations
Cleaning Services
Concrete Supply
Diesel supply for machinery
Earth moving and construction equipment
Electrical Wholesalers
Fencing Contractors
Fire alarm and Fire Extinguisher services and safety testing (test and tag)
Formwork and steel fixing
General Crane Hire
Geotechnical Testing
High Voltage Commissioning and safety testing
Hire Equipment
Hospitality - Events and Functions and Catering and Accommodation
Household/Office Furniture and Appliance Providers
Landscape Designers and Landscape Contractors
Low Voltage Electrical Works
Moorabool Wind Farm - Any Other Opportunities: Express interest in any other opportunities that may arise for this project.
Plumbing Works
Quarry Products
Roads
Scrap metal dealers
Security Services
Signwriters and signage supplies
Surveying Services
Toilet pump out services
Training and Occupational Health and Safety and First Aid
Vehicle and 4X4 hire
Waste collection and toxic substance removal
Water carting services

About Goldwind Pty Ltd
Goldwind is one of the world's leading wind power companies. The largest player in the wind industry in China, Goldwind has a presence on six continents. In 2015 Goldwind was the world's number one wind turbine manufacturer by newly installed generation capacity. Goldwind Australia was established in 2009 and offers comprehensive services including R&D, project development, turbine manufacturing, project management and O&M services.

Their Australian projects include:
Mortons Lane, which has been operational for more than 4 years;
White Rock Wind Farm, which is under construction in the New England Tablelands and;
Gullen Range Wind Farm, the largest wind farm in NSW operational since 2014.


See Also: