The contract for the $518 million upgrade of the Ballarat line has been awarded to Coleman Rail and will commence construction in 2018. Expressions of interest are invited for civil construction services.
Acciona's Coleman Rail business has been awarded the Southern Program Alliance – a level crossing removal project in Victoria that will help transform the way people live, work and travel around the south-eastern Melbourne suburbs surrounding the Frankston rail line. Construction started in October 2017 while upgrades to stations and track duplication will start in 2018, with the project to be completed by late 2019.
Coleman Rail will bring design and construction excellence to the project in partnership with the Level Crossing Removal Authority, Metro Trains Melbourne, Lendlease and WSP. See notification for the EOI here.
The local community will benefit from the removal of several level crossings in Carrum and Seaford, and construction of a new train stabling facility at Kananook.
In Carrum, the completion of the initial works package will reconfigure the local road network, provide a modern new Carrum train station and revitalise Carrum village. Seaford will also benefit from revitalisations of RF Miles Reserve and improvements for walking and cycling.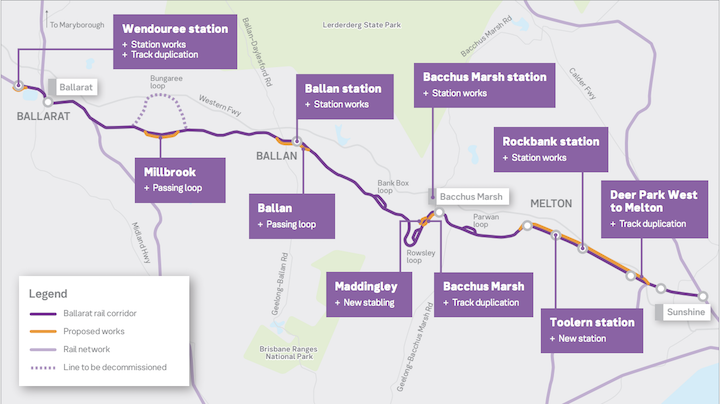 These projects will provide safer separation of trains from traffic, reduce congestion, and improve access to houses, shops and the foreshore.
Bede Noonan, ACCIONA Geotech's Managing Director, said: "This is an important project that will bring a new lease of life to Carrum and Seaford. We're very much looking forward to getting started, and helping deliver a lasting legacy of urban renewal."
"During the delivery phase our highly-experienced team will focus on minimising disruption to the local community through working closely with local stakeholders throughout the process."
The program alliance will allow additional works packages to be delivered to remove further level crossings over the coming years.
Coleman Rail is a construction contractor specialising in metro, freight, heavy haul and light rail infrastructure. The company has specialist design and construction expertise covering almost all of the individual components that collectively make up a network's fixed rail infrastructure.
The Ballarat Line Upgrade includes:
duplication of 18 kilometres of track between Deer Park West and Melton
upgrading Rockbank station and extending platforms, constructing a new pedestrian link between platforms and building a new car park
additional platforms at Wendouree, Bacchus Marsh and Ballan stations, with new pedestrian links between platforms
new station at Toolern, between Rockbank and Melton, funded by the Victorian Government's Growth Area Infrastructure Contribution
new stabling facilities at Maddingley, and the removal of stabling facilities at Bacchus Marsh
duplication of three kilometres of track between Bacchus Marsh station and Maddingley stabling facilities
a new 4.5 kilometre passing loop at Ballan
track duplication at Wendouree
a new four kilometre passing loop at Millbrook, making it possible to close the existing Bungaree loop and remove five level crossings.
See Also: