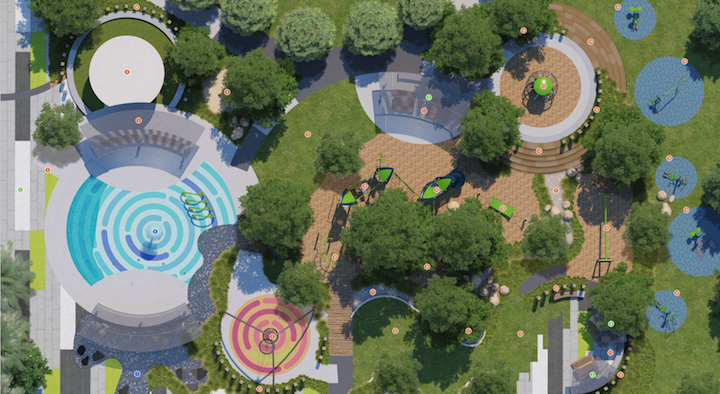 The Bannockburn Heart project has received a boost with the Victorian Government today committing $500,000 to deliver Stage 1 of the project, which has a total cost of $2.6 million.
The Minister for Regional Development Jaala Pulford today announced the Regional Jobs and Infrastructure grant for Golden Plains Shire to create the vibrant community precinct that will support 22 construction jobs and create 60 new jobs in the long term.
Once complete, the Bannockburn Heart will provide new job opportunities and attract more visitors. It will also improve liveability for Bannockburn's growing population, particularly for young people.
The funding is from the Labor Government's $500 million Regional Jobs and Infrastructure Fund, which support initiatives across the state that make regional Victoria a better place to live, work, and invest.
Golden Plains Shire Council is contributing $800,000 to the project, and the Federal Government is contributing $1.2 million.
The project is expected to inject an additional $6 million per annum in retail spending in the Golden Plains Shire, and will facilitate the potential expansion of the Golden Plains Farmers' Market.
The project will create Bannockburn's first dedicated community space in the centre of town and includes
Water play splash pad and adventure play equipment
Upgraded site for the Golden Plains Farmers' Market
Barbecue facilities and shade
Public toilets and seating areas
New car park
Fitness equipment
Garden beds and planter boxes
Relocation of Playgroup building and Scouts shed to a new location onsite
Paved plaza for functions, events and gatherings
Improved lighting, safety and accessibility
"Bannockburn is growing and that's why we're investing in this project – to improve liveability, create new jobs and boost the local economy," said Jaala Pulford, Minister for Regional Development.
Initial works have commenced, including car park and drainage works and the installation of new fire services infrastructure. Extensive consultation around the Bannockburn Heart play space took place in September 2017. It is anticipated major construction will commence in mid-2018 and that the project will be completed in December 2019.
See Australian tenders for current tenders from the Golden Plains Shire. Victorian tenders both current and future are also available to view.
See also: