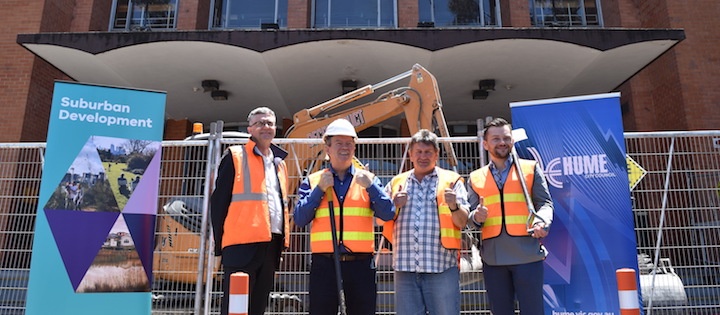 Hume City Council is redeveloping the Broadmeadows Town Hall into a place for community events and a business hub to support local jobs.
Plans have been created to redevelop the Town Hall so that it can once again be enjoyed by the community, and support the creation of local jobs.
Tenders are now open
for nine contracts including construction, car park, painting, vinyl laying and others.
The redevelopment will retain the Town Hall's significant cultural and architectural features while adapting the building to provide practical and modern spaces that the entire community can utilise, and restoring the large upper hall so it can again host civic functions. The business spaces will offer a place for more than 200 people to work.
The reinvigorated Town Hall will include:
a large multi-purpose hall
meeting rooms
spaces for business and employment
conference facilities, and
a gallery to showcase exhibitions and events.
The Town Hall has a special place in the hearts of many locals who share fond memories with the building, however as the building has aged, it has fallen out of use.
This re-invigoration of the building is a centrepiece of Hume Central: the Vision, a plan to regenerate the Broadmeadows town centre.
Design commenced on the $23.2 million redevelopment in 2016. $7 million was contributed from State Government and $16.2 million from Council to transform the culturally significant building into a landmark modern facility, tailored to meet the needs of residents and businesses in Broadmeadows, Hume and Melbourne's North.
To be notified first of similar tender opportunities and instantly access to all current, future and awarded tenders across your region, click here to subscribe.
See also: