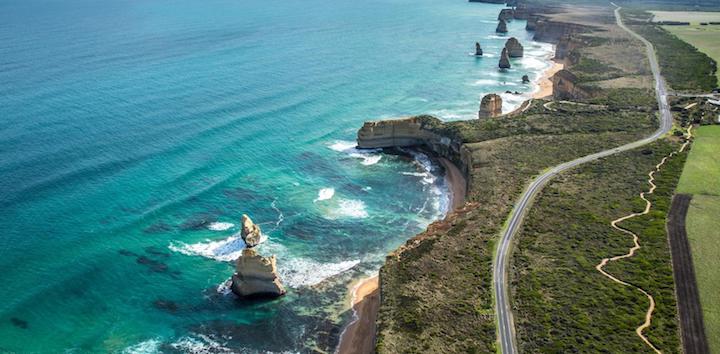 The Australian and Victorian governments are investing $50 million to make the Great Ocean Road safer and more reliable.
Federal Minister for Infrastructure and Transport Darren Chester said improving safety along the road was a major priority.
"Tragically, we have seen six fatalities from the 213 recorded crashes along the Great Ocean Road in the five years to 2016. This is simply unacceptable for one of the country's great scenic drives, which is why we are investing additional funds above the $25 million already committed by the Australian Government since 2014 to deliver a safer Great Ocean Road," Mr Chester said.
Victorian Minister for Roads and Road Safety Luke Donnellan said the jointly funded five-year package of works would involve targeted safety improvements such as road and bridge strengthening, resurfacing, and upgraded safety barriers and signage.
"The Great Ocean Road is a Victorian icon drawing more than 7 million visitors each year, that's why we're investing in these important upgrades to make sure the road remains safe and accessible for everyone to enjoy," Mr Donnellan said.
Contracts and current tenders issued by VicRoads are available at Australian Tenders. Several future tenders are also available, including those for Great Ocean Road at this page on Australian Tenders.
Tenders cover services such as bridge and intersection upgrades, new signals, new overtaking lanes and rock netting among the extensive planned works. Tenders will be available to view with links for download for subscribers on the day they are published.
Federal Member for Corangamite Sarah Henderson said the works were expected to decrease the need for temporary road closures, maintaining access to key south-western Victorian locations for residents and visitors.
"While beautiful, the Great Ocean Road's susceptibility to the combined effects of age, wind, climate and coastal air means adequate investment is needed to keep the route open—particularly during peak holiday periods and events such as bushfires and floods."
Victorian Member for Western Victoria Gayle Tierney said the works would provide a significant boost to the local economy.
"This investment will create local jobs, boost tourism in the south west and give communities along the Great Ocean Road a more reliable connection," Ms Tierney said.
Construction on the project is due to start in early 2018, with overall completion due by mid-2022.
Planning works are underway and will continue over coming months. The Australian and Victorian governments are jointly funding the $50 million package of works.
Subscribers to Australian Tenders who wish to receive tenders for this project as they are published should set up a tender alert with vicroads as the keyword and no other criteria selected--see screenshot below. Alternatively send a message to our Support Team and the team will assist you with all your queries.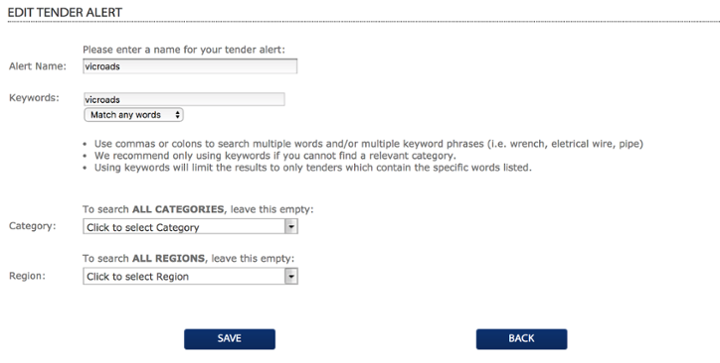 See also: