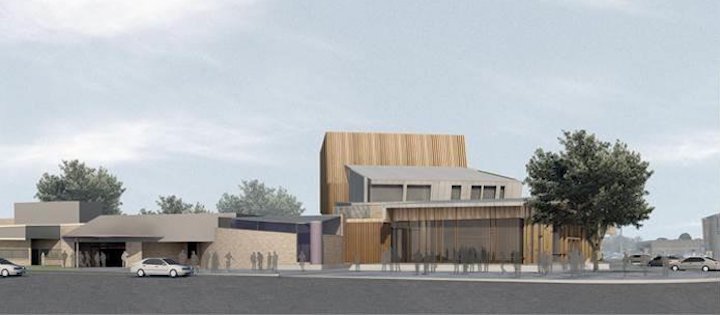 Latrobe City Council is seeking to engage a building contractor to construct the $30 million Latrobe Creative Precinct Project in Traralgon, Latrobe Valley.
The process involves an Expression of Interest process to engage contractors to work in conjunction with the appointed Architect followed by, at the appropriate time, a selective tender process to provide a Guaranteed Maximum Price and the confirmation of one builder to progress the construction phase.
In order to pre-qualify for the project, respondents will need to demonstrate experience and success in building, managing and delivering projects of similar scale and complexity and previous experience working with local government.
See the tender and link to download documents.
This project will comprise of the following elements:
A significant regional performing arts centre housing a multipurpose auditorium of 750 seats and studio of 200 seats with associated front of house and back of house facilities and services;
Two outdoor event spaces;
Integration of the new facility with the existing Library & Service Centre; and
A repurposing and remodelling of the existing Latrobe Performing Arts Centre building, so as to facilitate cultural industry training and educational courses.
Background
In July Latrobe City Council appointed seven community members to the Latrobe Creative Precinct Project Reference Group, a step forward to the next stage of the multi-million dollar facility.
Latrobe City mayor, Councillor Kellie O'Callaghan, said the community appointments comprised local representation for the arts and education sectors.
"The Latrobe Creative Arts Precinct is a $30 million project with the new centre to be the home of a 750-seat theatre and an activated outdoor event space. We are currently in the process of engaging an architect, with building to begin in 2018, but we are pleased to have appointed the Project Reference Group.
"The selection panel included Cr White, Cr Howe and myself, along with three officers from the arts and events team. We received 11 applications for community representatives and the selections were made against rigorous criteria to ensure we have a well-rounded, considered and appropriately experienced group," Cr O'Callaghan said.
"We are particularly pleased to welcome the educational representatives to the PRG because the existing Performing Arts Centre will be remodelled and refurbished into the Creative Industries Training Centre where students can study arts and creative industry subjects.
"With the additional insight of the local artist and community representatives who between them provide a broad understanding of the local arts and creative scene, this PRG can guide the project through each stage until we can proudly open the Latrobe Creative Precinct," Cr O'Callaghan concluded.
The tender closes on 13 December 2017.
See Also: