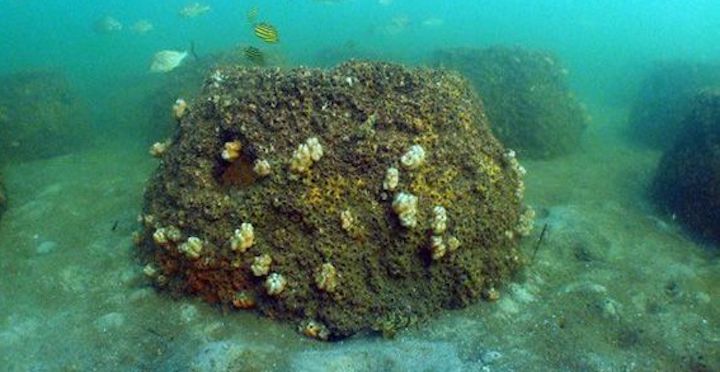 NSW Department of Primary Industries (NSW DPI) is offering via a public tender a contract for the design and construction of an offshore artificial reef in the Merimbula region.
The reef is likely to be constructed of up to 20 concrete modules measuring approximately 4-5 metres wide by 4-5 metres high and weighing up to 25 tonnes each or a steel tower/s. It will have 20 metres of safe vessel clearance above the structure. The total footprint area of the reef will be up to 320 m2 and likely to spread over an area no larger than 100 by 100 metres.
The primary objective of this project is the design, construct and deployment an artificial reef made up of individual modules. The artificial reef should be a minimum volume of 1500m³. The artificial reef modules will be stable. freestanding structures made of concrete, steel or both.
The reef will provide complex habitat for nearshore finfish species such as snapper and yellowtail kingfish and will operate effectively in a mobile sand substrate environment. It is expected the new reef will be able to withstand intense storms for at least 30 years.
More information on the tender released by the NSW DPI can be found at Australian Tenders along with other related tenders. For awarded contracts on reef-related projects see this page at Australian Tenders.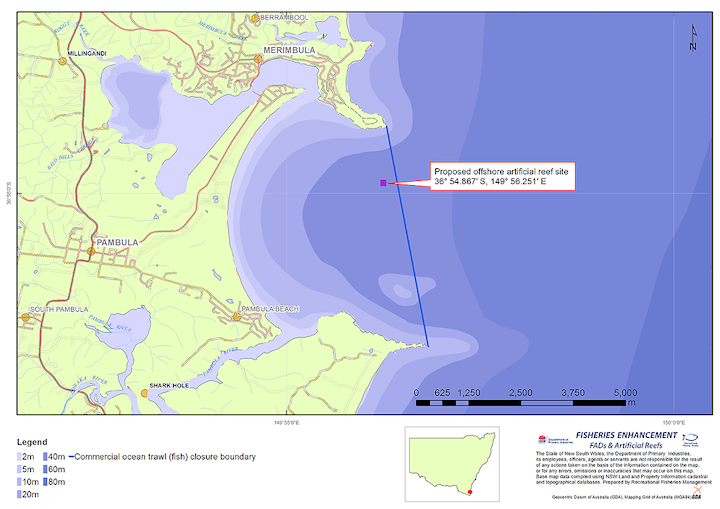 The preferred site is a sandy area in 30-32 metres of water situated approximately 3 km south- east of the Merimbula Lake entrance.
Also see:
Government Tenders: Resources to Help Win