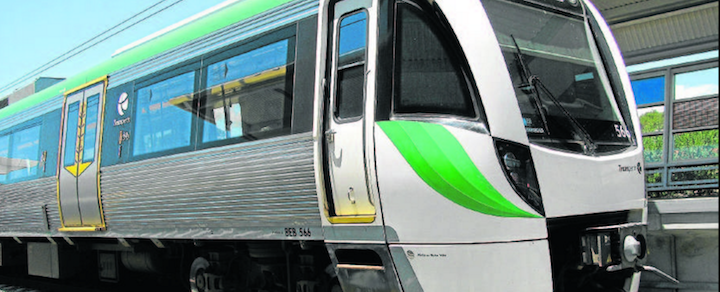 The McGowan Government is holding an information briefing this month with the intention of acquiring local organisations to build Metronet railcars in WA.
Metronet will significantly increase demand for new rolling stock, and will require about 102 new railcars (17 six-car sets) to be added to the existing Transperth fleet.
The Metronet railcar procurement project sets a target of 50 per cent local content work for the manufacturing of new railcars.
Western Australian manufacturers are invited to attend a briefing to learn more about how they can get involved in the State Government's program.
The initial briefing will help the State Government clarify where local work and training opportunities currently exist, and how ongoing jobs and apprenticeships can be created.
Construction briefings have already been held for local engineering and design consultancies in the construction industry, in relation to the new Metronet rail lines and stations.
The briefing will be held at Technology Park in Bentley on Thursday, October 26. Interested businesses must register online by Friday, October 20.
This session will be an opportunity for prospective rollingstock manufacturers and sub-supplier small and medium-sized enterprises (SMEs) to meet and have early engagement with the rolling stock requirements for Metronet.
The briefing will enable government and manufacturers to understand the skills/products/services that currently exist within WA, and to open dialogue by providing valuable networking opportunities for local SMEs looking to be involved in future supply chains.
In addition to rollingstock procurement, the project will include full fleet maintenance and repair of the new electric rollingstock. Information on State Government support to SMEs will also be provided.
Premier Mark McGowan said that the ongoing delivery of Metronet will drive job growth throughout various local industries.
"Metronet will transform Western Australia's public transport network and provide opportunities for local businesses that have the capability to help plan, develop and implement these projects.
"This briefing will inform manufacturers about the tendering process for future railcars and help assist the State Government tap into local expertise to effectively deliver world-class public transport across Perth," he said.
"Metronet is a game-changing plan for Perth and I would encourage interested businesses to sign up and learn more about the pipeline of opportunities," Transport Minister Rita Saffioti said. "The State Budget included $322 million over four years to build new METRONET railcars, maximising WA's manufacturing capability."
Earlier news items on Metronet include the construction briefing, tenders for design and market research and rail projects news. The Budget News on this project can be read here.