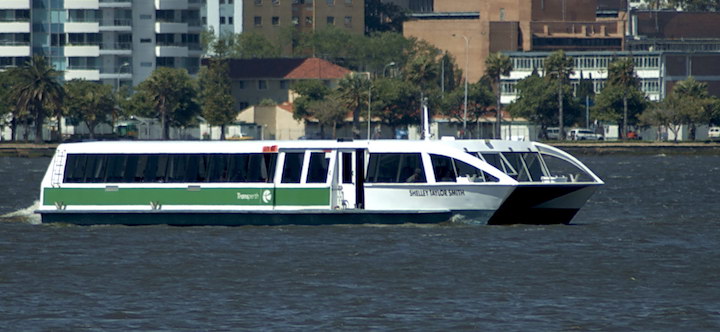 A tender has been released for a new ferry for Perth as the city continues to grow and the MV Shelley Taylor Smith goes into semi-retirement.
The new $2.6 million ferry which has not yet been named will enable the semi-retirement of the MV Shelly Taylor-Smith to become the spare back-up vessel, to satisfy the extra maintenance demands of operating the high frequency timetable and to enable the third ferry to be brought into operation at short notice to cater for high demand periods when the two ferries cannot clear loads.
Transport Minister Rita Saffioti said the new ferry will seat 149 passengers and ready for longer journeys.
The modern and versatile vessel will "be built to take on longer journeys so we can keep our options open if new routes are required in the future," she said.
Transperth currently operates a passenger ferry service between Mend St Jetty and Elizabeth Quay Jetty. To service this requirement, Transperth currently has two low-wash 22 metre ferries to provide the ferry service, the MV Phillip Pendal constructed in 2009 (8 years old) and the MV Shelley Taylor-Smith constructed in 1997 (20 years old).
The MV Shelley Taylor-Smith is approaching the end of its currently listed useful life of 20 years and a new ferry is to be purchased to supplement the existing ferry.
Transperth, a branch of the Public Transport Authority (PTA) is seeking tender submissions for the design and construction of a new passenger ferry.
The expected delivery date is 27 March 2019.
View other current tenders in Marine Transport and Vessels Services here on Austrlian Tenders.
See Also: