AUSTRALIAN TENDERS NEWS
- Page 20
Latest News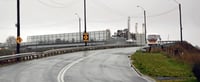 Tender Open For Second Bridge in Orange NSW
Tenders are now open to deliver a second bridge at East Fork. This is to ensure the safe passage for heavy vehicles travelling through the south end of the Orange CBD.
Posted: 04/07/17 17:29

Sydney Metro Tunnel Contract Awarded
John Holland CPB Contractors Ghella Joint Venture awarded tunneling contract for twin metro rail tunnels under Sydney Harbour and the CBD.
Posted: 03/07/17 20:20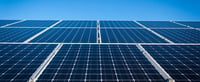 SA Tender for Solar and Battery Storage
South Australia is embracing renewable energy with a tender for a rooftop solar PV system. SA Water Corporation is aiming to minimise electricity costs and provide relief from high power prices. The plans include...
Posted: 03/07/17 19:48

Lake Tyrrell Funding of $2.3m to Boost Tourism and Jobs
Victoria's Lake Tyrrell will get a new visitor information and tourism infrastructure following the announcement this week of a $2.3 million injection of funds by the government. When complete, the $2.58 million...
Posted: 02/07/17 09:00


Swan River Pedestrian Bridge to be Built Locally
The McGowan Labor Government has announced that the Swan River Pedestrian Bridge will be built locally after the contract with Toyota Tsusho to build it in Malaysia was terminated. The WA contract with York Rizzani...
Posted: 29/06/17 06:00

WA Govt to Spend $750,000 Towards Coastal Protection
Potential contracts are on the coastal horizon as the West Australian Government announces it will invest more than $750,000 towards protecting vulnerable coastal areas across Western Australia. The funding will be...
Posted: 29/06/17 06:00

View all on one page