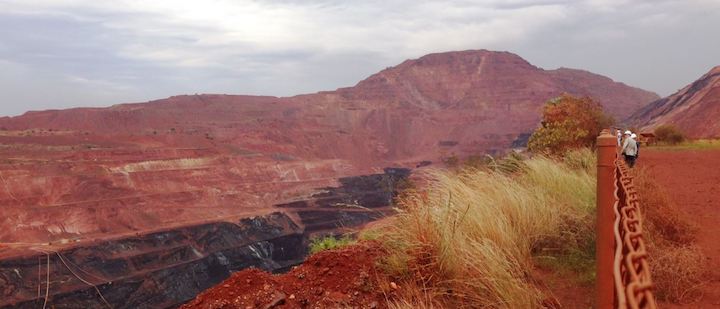 The McGowan Government has introduced a Bill into parliament to green light a $5.6 billion integrated iron ore development in the Pilbara, expected to create more than 4,000 jobs.The Balla Balla State Agreement introduced into Parliament yesterday is predicted to create 3,300 construction jobs and 910 operational jobs. Tenders will be published on Australian Tenders.
The Bill ratifies an agreement struck between the State and the Balla Balla Infrustructure Group (BBIG) earlier this year. BBIG plans to construct a new export facility on the Pilbara coast between Karratha and Port Hedland, with a 162-kilometre railway linking it to iron ore deposits in the central Pilbara.
The State Agreement provides tenure for the railway component of the project, and also sets out local industry participation, community development, and third-party access requirements.
Currently there are 120 open tenders and 13 future tenders in the Pilbara region. Awarded contracts matching this region are also published at Australian Tenders.
A final investment decision for the project is expected next year.
"I am pleased to introduce this State Agreement into State Parliament to facilitate this major project, which will generate jobs and economic activity for the central Pilbara," Premier Mark McGowan said last night.
"Balla Balla Infrastructure Group has committed to maximising local employment opportunities within the Pilbara, with plans to bus workers in from Karratha and other towns. The project plans to use custom-built, innovative barges to transfer ore from the port onto ships, which both reduces costs and the need for dredging."
BBIG welcomed the introduction of the bill with BBIG Chair Jon Young saying that the BBI Project will be a substantial job creator in both the construction and production phases.
"The introduction of the State Agreement bill into Parliament by Premier Mark McGowan is a key milestone for the BBI Project. It formalises BBIG's commitment to provide employment, economic and social opportunities for Pilbara residents, including skills development and training opportunities to promote work readiness and employment, as well as WA local industry participation," Mr Young said.
The BBI Project has full agreement and support from the traditional owners who hold Native Title over the BBI Project land. The proposed port facility involves no dredging and has a low environmental footprint. All primary BBI Project environmental approvals are in place.
Background
The BBI Project is a multi-billion dollar development linking iron ore deposits in the Central Pilbara region with a new iron ore export facility at the Balla Balla port, via a 162 kilometre purpose built railway. This represents a new life for the historic Balla Balla port which was originally established in 1898.
When constructed, it will comprise an integrated port and rail infrastructure system that will provide a new gateway to the iron ore rich Pilbara region in Western Australia.