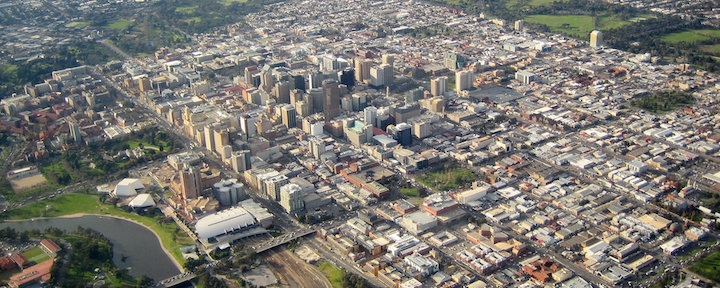 The State Government is creating a digital 3D model of the Adelaide CBD and surrounding suburbs which will to assist in planning the growth, vibrancy and liveability of the city. The project will go out to tender.
This $2 million model funded within the 2017/18 State Budget will be a 3D interactive replica of the city's inner ring and extending west to the coast.
The 3D model will be highly accurate and allow suburb level, precinct level and individual site level review of planning strategy and property development.
The technology will be readily accessible online, and will allow the community to better visualise and engage with proposed developments. The model will also be of value to state and local government in the development assessment process.
The first phase of the project involves the mapping of the CBD and key development corridors, which is expected to be complete this financial year. Over the following two years the mapping base will extend to the inner ring of Adelaide and west to the coast.
The 30-Year Plan for Greater Adelaide calls for an increased urban density from 15-25 dwellings per hectare to 35 dwellings per hectare in dedicated growth corridors including the City of Adelaide.
Achieving higher urban density is dependent upon development becoming more compact, with taller buildings and an emphasis on high quality design.
Planning Minister John Rau said that the virtual city model will allow the public to visualise a proposal and how it will fit in with the streetscape that exists.
"Traditionally developments have been planned and assessed with two-dimensional plans, and engagement with the public has relied on "artist impressions" to visualise the impact," he said. "A virtual city model builds on the transition to e-planning, which will make our planning system more efficient and accessible."