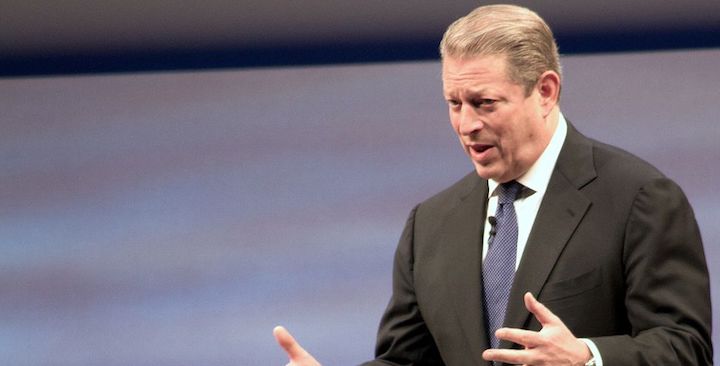 Victoria's Renewable Energy Action Plan has been launched by former US vice president Al Gore and is backed by $146 million in funding.
The former Vice President and Minister for Energy, Environment and Climate Change Lily D'Ambrosio launched the plan today after riding on one of Melbourne's iconic trams which will soon be powered by solar energy. The project will see two regional towns powered by solar as well as 100 Melbourne trams.
Ms D'Ambrosio said that the funding represents the most significant government investment in renewable energy in Victoria's history.
"We need to ensure that the new energy technology sector is equipped to create jobs, attract investment and grow the economy for the benefit of all Victorians – and we're doing just that," she said. "The Renewable Energy Action Plan will help us deliver affordable, sustainable and reliable energy for Victoria."
This is one of several initiatives announced in the $146 million Renewable Energy Action Plan.
The Plan also includes:
$48.1 million for renewable energy certificate purchasing, including powering Victoria's tram fleet
$25 million to deploy grid-scale battery storage facilities in the west of Victoria by next summer
$15.8 million for smart software system, solar and battery storage microgrid initiatives
Several key renewable energy actions for Victoria have already started, including:
Setting ambitious yet achievable renewable energy generation targets of 25% by 2020 and 40% by 2025
Establishing three pilot community power hubs in the Latrobe Valley, Ballarat and Bendigo to enable community groups to access renewable energy expertise and services
Creating the Centre for New Energy Technologies and appointing the Victorian Renewable Energy Advocate
Mr Gore joined Ms D'Ambrosio and senior representatives of other states and territories today to discuss the important role states play in transitioning our economy to net zero emissions by 2050, and explore opportunities for interstate collaboration.
Several current tenders for renewable energy can be found at Australian Tenders.