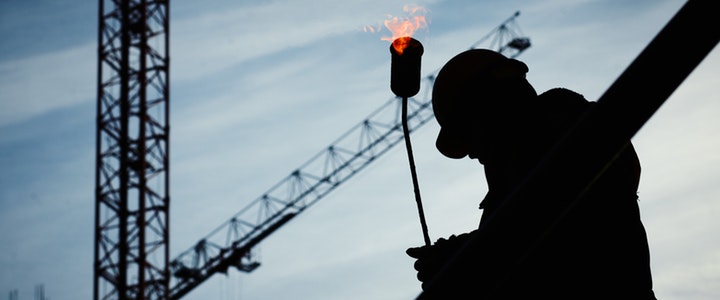 Changes to how Australian industry participates in the tender process should be addressed according to the Senate Economics References Committee's final report into the future of Australia's steel industry.
During the inquiry, the Committee visited Wollongong and heard evidence from BlueScope Australia and New Zealand,
Bisalloy
Steel Group Limited, the Australian Workers' Union, the South Coast
Labour
Council, the University of Wollongong, Wollongong City Council and The
Illawarra
Business Chamber.
The Committee also conducted a site visit at BlueScope Steel at Port
Kembla
.
The Committee's report contains 28 recommendations including:
Maximise the use of locally made steel in Commonwealth funded projects.
Implement policy that reduces energy costs and secures energy supply for manufacturers
Strengthen Australia's anti-dumping regime by ensuring it is adequately resourced; transferring responsibility for safeguards measures to the anti‑dumping commission; allowing applicants to nominate the form of duty to be applied; reforming the anti-dumping handbook; and improving access to data for companies seeking to access the system.
Improve certification processes for structural and fabricated steel and harmonise standards between jurisdictions and regulatory bodies.
Develop a confidential reporting mechanism for non-conforming building products; impose stricter penalties for non-conforming or fraudulent materials and the establishment of a public database to register these products and their origins.
Improve Australian industry participation in major projects by adequately resourcing Australia's Industry Participation Authority; reviewing the thresholds for AIP plans and restoring the requirement for those plans to be completed during (rather than following) the tender process.
Develop an overarching steel policy.
Establish a national steel supplier advocate.
Ensure that the Commonwealth Procurement Rules are effectively implemented
Convene a national steel forum comprised of representatives from industry, government and other stakeholders to investigate the establishment of an industry-managed steel compliance scheme to conduct random independent conformity inspections.
Best Bar Reinforcements was strongly against a policy that would prevent any company using imported steel tendering for government projects. The following is taken directly from the report, page 62-63.
"This would essentially hand OneSteel and BlueScope a regional monopoly in supply of steel for government projects…OneSteel and BlueScope do not produce goods that compete [domestically], so essentially such a requirement would mean that there is no competition for government tenders in the relevant state.
"The cost of infrastructure projects would increase significantly because, in the absence of any other suppliers, BlueScope and Arrium would be able to win tenders at any price they named. While this may assist BlueScope and Arrium, it would cause significant injury to the rest of Australia's steel industry, as well as the tax payers who fund the infrastructure projects. Additionally, such a policy would run the serious risk of breaching the State's obligation not to enter into contracts or arrangements if to do so would have the effect of seriously lessening competition."
On the question of whether AIP Plans could be used to increase the use of Australian steel in government contracts, a representative from the Department of Industry stated:
"I think the answer is a fairly clear no, under a provision for the AIP framework being restricted to a full, fair and reasonable opportunity to compete and bid for work."
Some of the evidence taken by the committee stressed the importance of steel to the Australian defence industry, and questioned why local content is not mandated in Defence contracts, given relevant exemptions in our trade agreements. A full copy of the report and its recommendations can be found here.

See Also:
Steel Tenders can be seen here at Australian Tenders.
Sign up to Tender Insights and News for help with tendering and the latest news in the exciting word of tenders.