National News - Latest News
Latest News
Awarded Tenders Snapshot 1 - 7 JULY 2017
Australian Tenders News provides a free overview of randomly selected contracts over $500,000 awarded each week or month. Subscribe to News updates to stay in the loop.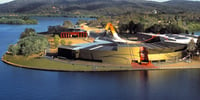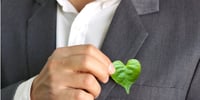 DTA Puts Tender Out for Whole-of-Government Software Panel
The Digital Transformation Agency (DTA) has formally invited interested parties to submit tenders in response to the Request for Tender for the establishment of a Whole of Australian Government Software Licensing...
Posted: 21/08/17 16:45
Space The New Frontier For Australian Business
An Expert Review Group, chaired by former CSIRO chief executive Dr Megan Clark AC will review Australia's space industry capability, it was announced today by the Minister for Industry, Innovation and Science,...
Posted: 15/07/17 15:45

Major ICT Services Defence Tender Up For Grabs
The Department of Defence has announced an Industry Briefing for a major public tender to be released in August that will see current contractors Fujitsu and Unisys having to re-tender.
Posted: 05/07/17 10:39

Australia Breaks Renewable Energy Record
The Clean Energy Council have recently released a report of findings that in 2016, 17.3% of electricity in Australia was sourced from renewable energy.
Posted: 05/07/17 00:00



View all on one page