Nothern Territory - Latest News
Latest News


NT Jobs for Tradies with $25M Tender
Jobs for tradies is on the agenda for the NT Government with the release of a tender for up to $25 million to undertake repairs and maintenance on public housing in the greater Darwin region.
Posted: 01/11/17 15:15

Ammaroo Phosphate Project Update - NT
The Ammaroo Phosphate Project is progressing with BFS and EIS now underway. NT Government says the project is worth $750 million.
Posted: 18/09/17 16:13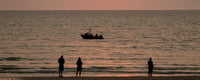 Artificial Reef Design Tender Opens In NT
A tender for a scoping study to design artificial reefs and fish attraction devices (FADs) has been announced by the Minister for Primary Industry and Resources, Ken Vowles. The study is expected to boost the ...
Posted: 18/07/17 13:52
View all on one page