Latest News


New Eight Zone School Cleaning Model For Victoria
The Victorian Government has announced it will establish a new schools cleaning contract model that will ensure schools get consistent, high quality services and cleaners are paid properly.
Posted: 11/08/17 16:41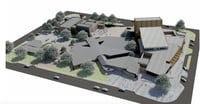 Latrobe Creative Precinct Project Seeking Architects
Latrobe City Council is seeking to appoint a suitably experienced and qualified Architectural Consultant's Team to undertake the design and detailed documentation of the Latrobe Creative Precinct Project in...
Posted: 04/08/17 04:23
Architects Invited to Tender for Monash Heart Hospital
Architects with experience designing large health and research facilities are invited to submit an expression of interest for Architect as Principal Consultant services for the Victorian Heart Hospital project.
Posted: 02/08/17 18:09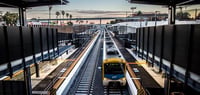 High Capacity Signalling Tender Won By Bombardier
Bombardier Transportation along with CPB Contractors has won the tender for a $1 billion Rail Systems Alliance which will see 55 kilometres of next-generation, high-capacity signalling (HCS) rolled out as part of...
Posted: 18/07/17 13:14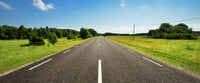 $10 Million For SA Highway Upgrade Approved
The federal government has formally approved $10 million funding to upgrade the Western Highway between Stawell and the South Australian border, matching $10 million from the Victorian Government.
Posted: 17/07/17 08:24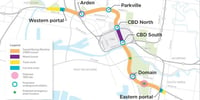 Lend Lease Secures Metro Tunnel Contract
In a win that has been reported to be worth around $6 billion, Lend Lease Engineering will lead a consortium to build the Metro Tunnel and five new underground stations.
Posted: 16/07/17 14:21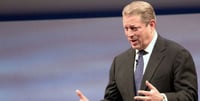 Queen Victoria Market Project Progresses
Melbourne's Queen Victoria Market has new planning controls following a meeting to approve repairs. The iconic market is in for a major transformation which will create 2500 jobs during construction.
Posted: 11/07/17 06:00

View all on one page