Latest News

Lake Tyrrell Funding of $2.3m to Boost Tourism and Jobs
Victoria's Lake Tyrrell will get a new visitor information and tourism infrastructure following the announcement this week of a $2.3 million injection of funds by the government. When complete, the $2.58 million...
Posted: 02/07/17 09:00


Ararat Wind Farm Opens With 75 Turbines
Ararat Wind Farm was officially opened this week and is expected to power 120,000homes in Victoria. The $450 million project is Australia's third largest wind farm.
Posted: 28/06/17 11:22
Labertouche North Road Upgrade Project
Local farmers in South Gippsland are being encouraged to produce from farm to market more efficiently thanks for the Labertouche North Road upgrade project. An estimate of nearly $800,000 in funding will be provided...
Posted: 21/06/17 06:00
Architects Appointed For The Footscray Learning Project
Hayball Architects have been appointed to the Footscray Learning Precinct, Australia's biggest education project. The Precinct will link, expand and upgrade schools across Melbourne's inner west, integrating...
Posted: 19/06/17 06:00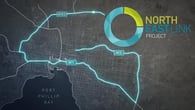 North East Link Project
VIC's North East Link project is expected to take around ten years to complete, create more than 5,000 direct jobs.
Posted: 03/05/17 07:30
View all on one page