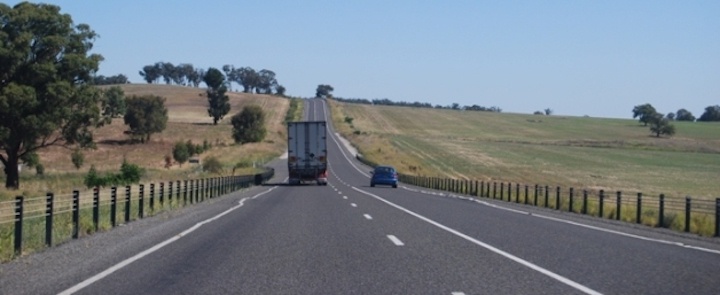 Tenders have been called to upgrade the Newell Highway between Mungle Back Creek and Boggabilla, north of Moree in New South Wales, while federal funding of $61.35 million has also been approved.

Federal Minister for Infrastructure and Transport Darren Chester said the upgrade would improve safety along the key transport link, while also reducing future maintenance costs and improving freight efficiency.

"This project is one of many we are delivering under the Australian Government's $75 billion infrastructure investment, which is improving regional connectivity, creating jobs, and saving lives on our roads," Mr Chester said.

New South Wales Minister for Roads, Maritime and Freight Melinda Pavey said the works were vital to ensuring the Newell Highway continued to operate at high capacity.

"The Australian and New South Wales government funding will ensure this route, which is particularly important for freight movements, is able to get motorists from A to B safely and quickly," Mrs Pavey said.

Federal Member for Parkes Mark Coulton said the project would provide new road surfacing, 3.5-metre-wide lanes in each direction, intersection improvements, widening of road shoulders and two new overtaking lanes.

"The upgrade will also include a one-metre-wide centreline treatment to allow more room between vehicles, improving safety for all motorists travelling along this important section of road, which in the past has been the scene of some tragic accidents," Mr Coulton said.

New South Wales Member for Northern Tablelands Adam Marshall said good progress had been made on the project to date, with the Review of Environmental Factors (REF) and a submissions report addressing feedback from the community on the REF made available earlier this year.

"I am keen to see progress continue as we work towards mid-2018 for the first sod turn. Qualified contractors are asked to tender for this work by the middle of February 2018," Mr Marshall said.

The Australian Government has committed $61.35 million toward the $94 million project in partnership with the New South Wales Government.



Tender notifications for the current tenders:

Keep up to date to this project by signing up to Australian Tenders News.