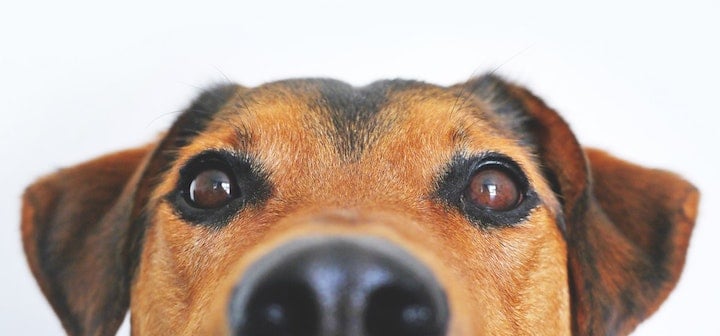 It was WC Fields who famously said "never work with animals or children" but there are many fields requiring working with - or on behalf of - animals for which tendering for contracts is involved.
The recognition that dogs and other animals - not monkeys around here, though - play an important role in mental health, detection of pests and border security are often the subject of contracts put up for public tender. There is also environmental services such as dealing with feral animals.
There are currently several tenders around Australia inviting people to work with animals.
Wild Dog Management Strategy - Evaluation : Evaluation of the implementation of the Wild Dog Management Strategy 2011-2016 completed with emphasis on available data, including Local Government Biosecurity Plans, and targeted interviews with representative local governments (in response to recommendation). Closing today from the Queensland Department of Agriculture, Fisheries and Forestry.
More for the wild dogs - EOI for the design of a foot hold trap monitoring system, operating in remote and rugged terrain. Closing 16 November from the Victorian Department of Environment, Land, Water and Planning.
The WA Department of Biodiversity, Conservation and Attractions is interested in testing the effectiveness of using detector dogs to complement existing feral cat control, initially on conservation reserves in the Wheatbelt of Western Australia. Expression of Interest closes 27 October.
Lost pets in the ACT: There is an open tender to do a feasibility study for the expansion of the services offered by the Domestic Animal Service (DAS) facility. The DAS returns lost dogs to their owners, feeds, houses and walks the dogs before their families come to get them and re-homes the dogs whose owners never come. Tender offered by the ACT Government and closes 9 November.
A trial of psychiatric assistance dogs as part of treatment for veterans: The Australian Government is working on a trial to evaluate the mental health benefits of assistance dogs for veterans with PTSD. The Minister for Veterans Affairs, Dan Tehan said that the trial would enable the collection of evidence to inform future policy considerations to help the Government continue to meet the mental health needs of veterans. The trial will be for four years. Tender closes 11 December.
The Queensland Government is seeking Proposals for professional services provider experienced in threatened species management and/or environmental management to undertake a review of the Threatened Species Program bridled nailtail wallaby recovery program. Tender closes 11 November and is located in Rockhampton.
The Victorian Fisheries Authority (VFA) is seeking to engage scientific experts to design and manage the undertaking of a survey that will provide an estimate of scallop biomass out to 20 nautical miles of the Victorian coastline between Wilsons Promontory and Point Hicks and inform the future sustainable management of the fishery. This tender closes 7 November.
In NSW the Europbodalla Shire Council is seeking the services of a suitably qualified and experienced consultancy to prepare a Eurobodalla Flying-fox Management Plan using the NSW OEH Flying-fox Camp Management Plan Template.
John Holland CPB Ghella JV is looking for someone to conduct fauna rescue. Closing on 3 November, this is part of the $2.81 billion Sydney Metro City and Southwest project. Good to see they are looking after the local creatures and little critters.
More tenders across 500 + categories and sub-categories are available at Australian Tenders. There are currently just under 2500 open tenders and 300 future tenders.
See also: