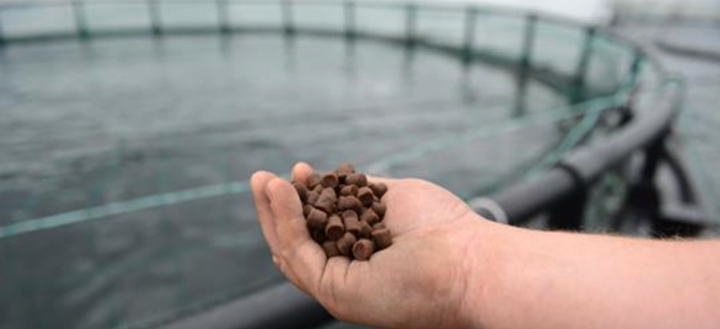 The $56 million Wesley Vale project is set to provide more than 55 new full-time jobs and work for up to 250 contractors through the aqua feed mill development.

The Wesley Vale project is expected to be completed in early 2020 and will inject an estimated $65 million back into the Tasmanian economy during the construction phase alone.

The Tasmanian Government is backing global manufacturer BioMar Group with a $2.3 million dollar assistance grant.

BioMar will transform the old panel mill into a state of the art facility, which once operational, will produce up to 110,000 tonnes of feed for domestic and international markets each year.

BioMar has also committed to spending at least $1.5 million on research and development in the State over a five year period.

The Office of the Coordinator-General has been working with BioMar over an extensive period of time to help facilitate this project. The $56 million fish food factory will produce 110,000 tonnes of fish feed a year.

The announcement will increase support for Tasmania's $730 million salmon industry. Be notified of tenders relating to this project as they are published by subscribing to Australian Tenders.

Earlier this year Biomar Group announced the project which will open in 2019. The company's decision to invest in a fish-feed factory in Australia is driven by growing demand from Australia's aquaculture market, which the company rates as having high-growth potential across a broad range of species. The company believes its local presence will help BioMar gain hands-on understanding of local farming conditions and challenges relating to sustainability, feed safety and food quality.

'We have already established successful cooperative relationships with key customers and are looking forward to working with a broader base of customers to help develop Australia and New Zealand's aquaculture industries,' says Diaz.

Founded in Denmark in 1962, BioMar Group is a global manufacturer and supplier of fish feed for more than 45 fish and shrimp species in over 80 countries.

Wesley Vale project is currently in conversation with the local community to seek their input and feedback on the proposal concept, and will continuing this conversation throughout the development and construction phase of the project.


See also:
Search for tenders

here
See all news and subscribe to news updates