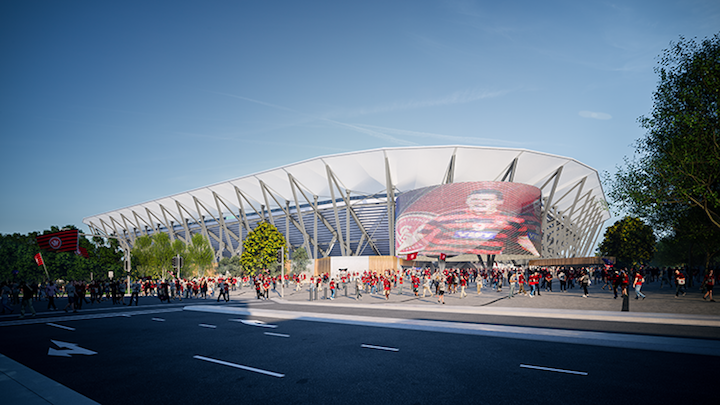 Venues NSW is seeking Request for Proposal responses from interested respondents for an Exclusive Naming Rights Sponsor for Western Sydney Stadium.
As part of the single stage procurement process Venues NSW may shortlist preferred respondents, undertake further due diligence exercises, and invite respondents to negotiate with Venues NSW.
See the tender notification here.
In a list of three key objectives, Venues NSW said they would be conducting a single stage competitive process looking for:
An open market Request for Proposal in which Venues NSW will evaluate and shortlist responses that demonstrate overall value and align to the Venues NSW Mission (Section 8 of Part B)
Invite shortlisted respondents to enter into Direct Negotiations with Venues NSW
Subject to the outcome of those negotiations, offer one successful entity Exclusive Naming Rights Sponsorship at the Western Sydney Stadium for a Term of three years, with two options at the mutual agreement of Venues NSW and the Sponsor - the first option being for three years and the second for two years (3 x 3 x 2).
There will be a non-mandatory Tender Briefing at 11.00am on 21 November 2017 at ANZ Stadium. The tender closes on Friday 12 January 2018. More information can be found by emailing tenders@sport.nsw.gov.au.
Western Sydney Stadium is the first of a network of contemporary venues to ensure NSW maintains a competitive edge in the national and international sporting and event market.
Currently under construction on the former Pirtek Stadium site at Parramatta, Western Sydney Stadium is the first project being delivered in the NSW Government's stadium strategy. The stadium will set a new standard for sports fans when it opens in 2019, with 3000 premium seats and a 360-degree open concourse with views of the playing field - meaning fans won't miss any of the action.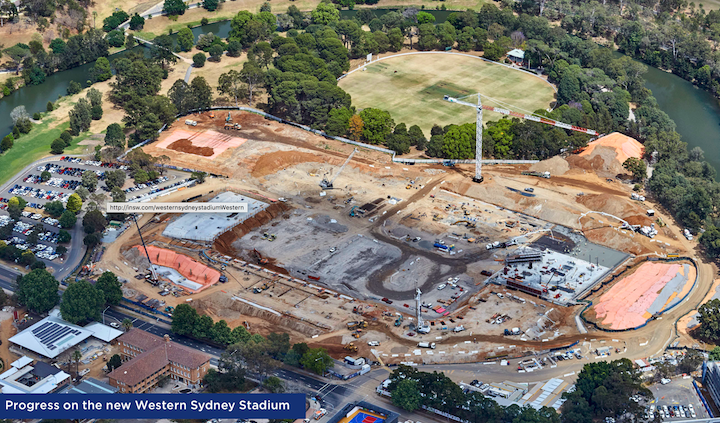 All hirers will benefit from a state-of-the-art playing surface with improved facilities for teams. Event goers will experience better and expanded seating, big screens and modern technology including wifi, with improved food and beverage facilities.
In December 2016, Lendlease was awarded the contract to design and build Western Sydney Stadium, with construction commencing in 2017. It will accommodate a range of activities including rugby league, football, rugby union and outdoor music events.
The new Stadium is being delivered by Projects NSW, a specialist project delivery unit of Infrastructure NSW, in close partnership with Venues NSW. Project updates are available for download below and on the Infrastructure NSW website.

About Venues NSW:
Venues NSW is the owner, coordinator and promoter of a portfolio of publicly - owned sports and entertainment venues in NSW. It raises revenue through commercial activities such as hiring venues to sports and entertainment organisations, event ticketing, hospitality and catering sales, and through advertising, leasing, membership naming rights and sponsorship arrangements.
The portfolio includes six venues: ANZ Stadium, McDonald Jones Stadium, Newcastle Entertainment Centre and Showground, WIN Stadium, WIN Entertainment Centre and the Western Sydney Stadium.


See also: