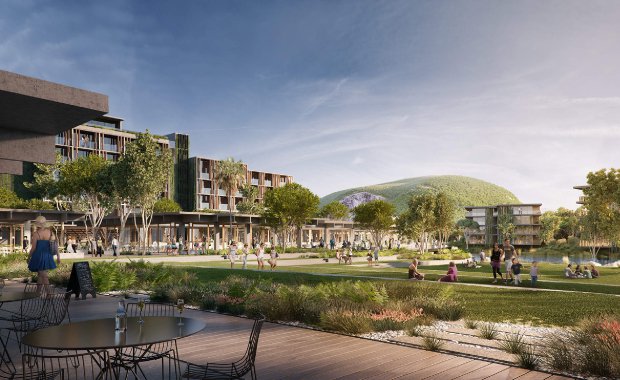 The Yaroomba Beach project is set to contribute $120 million a year to the local economy, and will boost spending across multiple industry sectors on the Sunshine Coast.
The Yaroomba Beach project proposal, to transform a disused golf course into a sustainable coastal village and 5 star international Westin Coolum Resort & Spa, was presented to the Sunshine Coast community via a "listening post" at Mt Coolum Shopping Centre and the project website.

The Japanese project developers, Sekisui House, highlighted that once completed, the $900 million plan is set to provide thousands of jobs and millions of dollars in tourism spending.

Reports from December 2016 stated that hundreds of Sunshine Coast residents provided their feedback on the Yaroomba Beach proposal by Sekisui House, out of 690 submissions and 400 visits to "listening posts" held late last year, 68% were in favour of the Yaroomba Bach project. There are still dibutes about the project, Coolum Residents Association president Mark Bizzell reported that the survey conducted by Sekisui House had failed to address the main concerns held by the community.

Recently this month (May 2017), Queensland Tourism Industry Council chief executive Daniel Gschwind encouraged the project process stating that the new investment was needed if the Sunshine Coast was to meet the needs of an increasingly competitive tourism market.

Recently in May 2017, Sekisui House lodged a development application with the Sunshine Coast Council for its 19ha Yaroomba Beach site after some delay and despite a petition that had close to 1,500 signatures.
Sekisui has lodged two applications with the council.
A Preliminary Approval for the entire site; and
A Development Application for Stage One, which includes all of the green and open spaces for locals, the coastal village of shops and cafes, the Westin and 16 beachfront dwellings.
The first is for Stage 1 of the development and includes a five-star, seven storey Westin resort, coastal village with shops and cafes, parkland, public amenities and beachfront properties. A preliminary approval for the remainder of the site which is the future housing stages has also been lodged.

The project includes 757 apartments up to four storeys in height to be rolled out in stages. More than three kilometres of pathways will link to David Low Way and provide beach access, as well as along the lake and through the retained vegetation. This improved urban design features 45% more open space, 26% less building footprint and 15% less road reserve.

Sekisui House will be working alongside the most experienced industry leaders in their fields, throughout every stage from planning to completion. Project partners includes the following: The Westin Hotels & Resorts, Hassell, Project Urban and more. Visit the project website for more info.

Project Benefits:
The Westin Coolum Resort & Spa will be a highly desirable destination and will provide opportunities for suppliers across a range of sectors.
Yaroomba Beach will support ecotourism businesses focused on both beach ecology and Indigenous heritage. It will also help to promote the Sunshine Coast's natural assets.
Located right in the heart of the village, the world-standard Beach Ecology and Indigenous Education Centre will be the centrepiece of Sunshine Coast's ecotourism offer.
Yaroomba Beach will provide the community's young people with the opportunity to train locally, work locally and live locally.
Work Opportunities:
Yaroomba Beach will create 1,400 new jobs across the community, in the farms at the start of the paddock to plate chain, in shops, cafes and restaurants and other service businesses.
Up to 360 of the new jobs will be created on site, and 260 of these will be at the Westin – creating career opportunities around the world through the Marriott chain of 5,500 hotels.
A media release last week documented a partnership between Sekisui House and TAFE Queensland East Coast to deliver on-the-job training for TAFE students.
Yaroomba Beach Project will create 440 construction jobs a year for nine years. These workers are expected to earn $26m a year in combined salaries and wages.
The developers have committed to a local industry participation plan in order to maximise involvement of local suppliers and trades. Hospitality works will also provide a diverse range of career opportunities and growth.
It is still unknown when Stage 1 will begin. Standard assessment process and timeframe would allow the Westin Coolum Resort & Spa and the associated community facilities, green and open spaces, to open around 2021.

Subscribe to Australian Tenders and keep informed of further updates on this project and other related tenders.
See also: