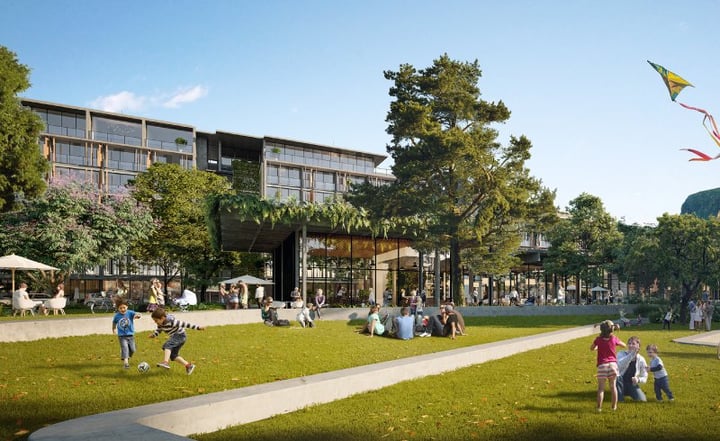 The $900m Coastal Village on the Sunshine Coast's Yaroomba Beach will be designed by architecture firm Hassell.
Sekisui House has appointed architecture firm Hassell to undertake the masterplanning of the site set to include 16 beachfront properties, 757 apartments and a 2,770sm shopping centre.
Earlier this year Sekisui House shared its proposal for a $900 million, 7 storey Westin Coolum Resort & Spa set to include a 220 room luxury beachside hotel and a sustainable village of retail, dining, residential and public park. This hotel will be the first new full service upscale hotel built on the Sunshine Coast in over 30 years. The development to take place on Yaroomba Beach site on the Sunshine Coast in Queensland.

Hassell plan to create a design that takes into account the importance of sustainability and ecology, targeting a 6 Green Star community. Hassell Principal Kevin Lloyd has stated that they have designed an understated building that will be more of a natural extension of the landscape and natural character of the Sunshine Coast.

"It sets a new benchmark for the architectural expression of the region – a building that embraces the local vernacular and evolves this to create a new exemplar," said Mr. Lloyd.
Mr Evan Aldridge, Sekisui House Development Manager, has said that obtaining the Westin brand will effectively attract the high end of the tourism market to the Sunshine Coast, an enormous market to tap into.

Not only is this project expected to add $120 million to the local economy each year, more than 360 jobs are to be created at Yaroomba Beach, with the Resort and Spa set to generate 130 jobs for the hospitality and food industry workers and graduates. The developer has said the project would also generate 3400 jobs during construction.

"Overall, 1400 new direct and indirect jobs will be created across the community – in the farms at the start of the paddock to plate chain, in shops, cafes and restaurants and other tourism and service businesses," said Mr Aldridge.

"It's the Hinterland farms supplying meat, dairy and vegetable products, to the prawns and tuna from the Mooloolaba wharfs, needed to cater for more than 100,000 meals to be served each and every year at the Westin Resort," he said.

"It's the florists who will provide the tens of thousands of floral arrangements needed for the conferences and events, and the small businesses that provide the activities and excitement that tourists are looking for, from local café and retail shops to tourism attractions and activities." In order to preserve it for all time from development, 25% of the Yaroomba Beach Development Site will be be handed into community ownership.

Upon the completion of the residential component of this project in 2029, it will house 1500 residents with spending to increase business by 20% at Coolum Beach.

Subscribe to Australian Tenders and keep informed of further updates on this project and other related tenders.
See also: