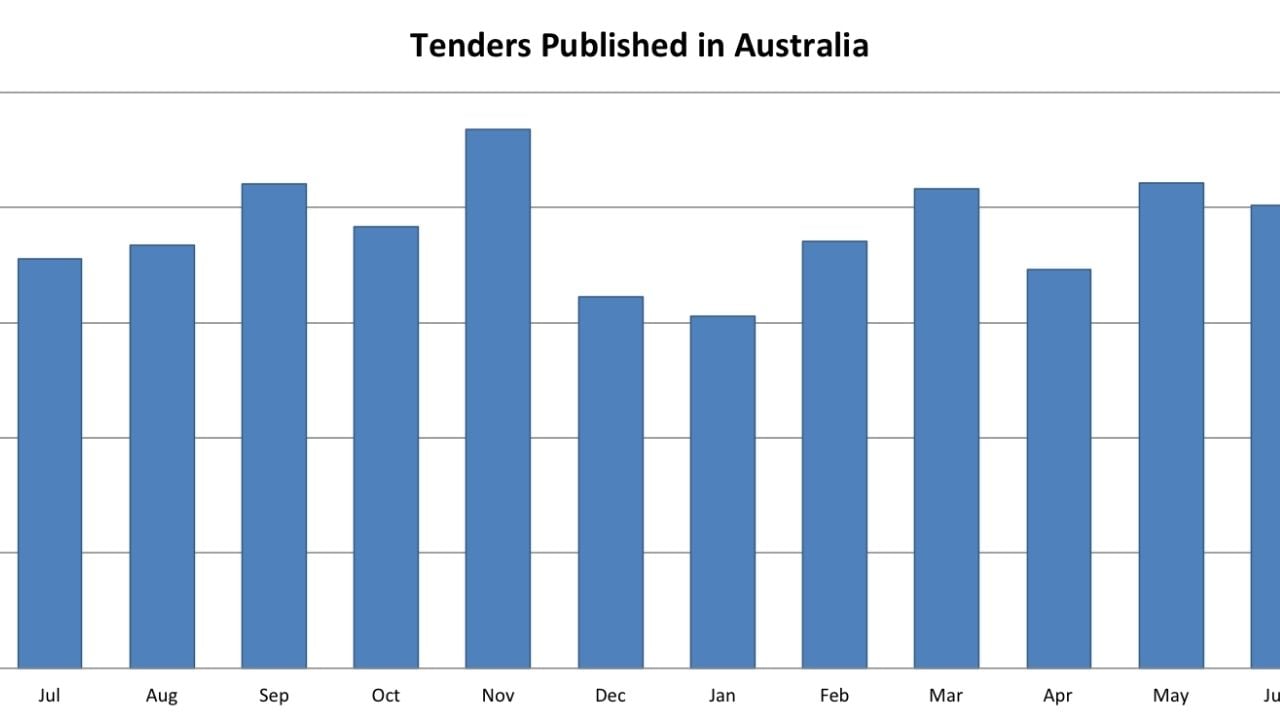 In 2018-19 there were 78,150 government contracts published with a combined value of $64.5 billion *. These figures don't include the thousands of non-government tenders also published. The busiest month of the year by far is November.
In excess of 10% of all the tenders are published in this month alone. This November is looking to be no different with the volume of tender notices ramping up already.
Looking at the chart below you can see that December and January are comparatively quiet months over the holiday period. The high volume of tenders in November is likely the result of tenders being bought forward so that they can be evaluated and awarded before the Christmas break where Australian businesses take long holidays.
Of all the tender notices published each year 87% are published by government authorities. This includes Local, State and Federal Government authorities and entities. Private companies have a tendency to not use a public tender process as they have no mandate to and do not wish to disclose any sensitive information to potential competitors. Private companies do run competitive tender processes but only to selected companies and do not make the details public and hence they are not included in our analysis.
The pie chart below shows the numbers of tenders published by State. Victoria, Queensland and New South Wales all issue a similar number of tenders with Victoria just beating New South Wales. Western Australia sits not far behind.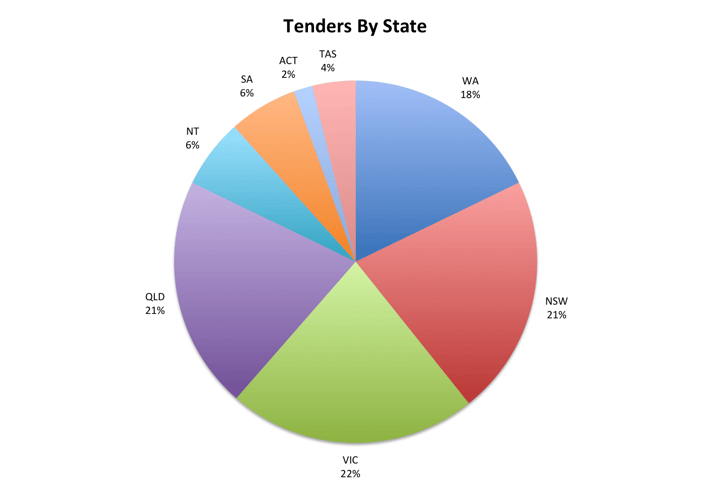 Now is the time to make the most of these many thousands opportunities published each year. Subscribing to a tender notification service such as Australian Tenders ensures you stay up to date with all new and upcoming tenders across the country.