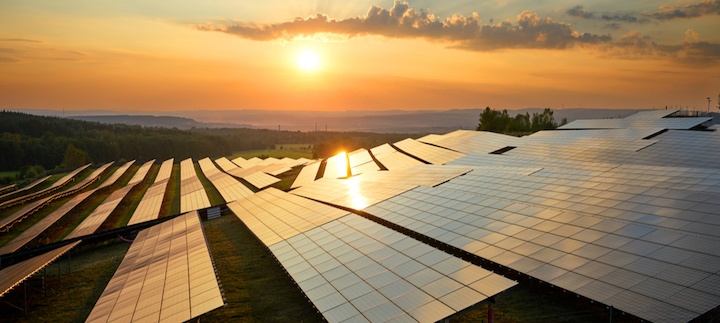 The $90M Kiamal Solar Farm Project is Victoria's largest. Tenders have been released recently for the proposed Kiamal Solar Farm, a solar PV project in north western Victoria near Ouyen.
Approximately 100 km south of Mildura, the proposed project is under development by Total Eren and is made up of two sections which are bisected by the Calder Highway having a maximum nameplate capacity of 350 MW (AC rating).
The proposed Kiamal Solar Farm, once constructed, is expected to be Victoria's largest solar PV farm.
Tenders are available to view here at Australian Tenders. They include transportation, structural steel, temporary construction facilities, solar, electrical and civil works. Key features of the proposed project include:
Up to 450 MW (nameplate capacity) solar PV modules;
Solar panel arrays installed on single-axis tracking technologies;
PV inverter collection boxes;
Onsite medium voltage cabling (33kV) and electrical connections;
Grid connection equipment (66kV rating and 220kV rating): switching stations, transformers, overhead lines;
Onsite energy storage facility and associated project Infrastructures for the construction and then operation and maintenance of the facility (laydown area, roads, storage, fencing, etc.)
The closing date for the Kiamal Solar Farm tender is 31st March 2018.
French oil company Total reached a strategic agreement in September last year with renewables cleantech company EREN Renewable Energy to become Total Eren, in a bid to move into the renewables sector.


Victorian Renewable Energy Targets (VRET)
In June 2016, the Victorian Government committed to Victorian renewable energy generation targets of 25% by 2020 and 40 percent by 2025. As part of this commitment the Victorian Government has issued a tender to support new renewable energy project across the state, with an emphasis on benefits for the State's economy though investment, local supply chains and jobs. See more about the VRET commitment here.


See Also: