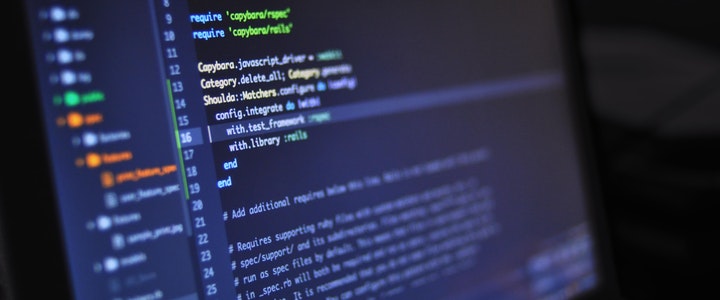 Tendering for government ICT contracts is about to get easier with the government's new cloud strategy being released today, making it simpler, easier and faster for government departments and agencies to buy Information and Communication Technology (ICT).
The new strategy replaces a cloud computing policy and focuses on what will make it easier for government agencies to use cloud services. The government has introduced a number of principles for choosing a cloud model that can adapt to different circumstances, encourage take up, and improve efficiency and consistency across government services.
A new community of practice by the government's Digital Transformation Agency (DTA) will provide support and training. It will also encompass the following policies:
A cloud qualities baseline and assessment framework will be introduced to clarify cloud requirements. The cloud qualities baseline capability and assessment framework will enable reuse of assessments.
A Cloud Responsibility Model will be developed to clarify responsibilities and accountabilities. Traditional head agreements cannot cover all cloud services and their frequent variations. A shared capability for understanding responsibilities, supported by contracts, will address unique cloud risks, follow best practice and maintain provider accountability.
A cloud knowledge collaboration platform will be built. The platform will enable secure sharing of cloud service assessments, technical blueprints and other agency cloud expertise, to iterate on work already done rather than duplicating it.
Cloud skills uplift programs will be designed. Increase government skills and competencies for cloud aligned with the Australian Public Service Commission. Digital Skills Capability Program and create the pathways to leverage industry programs to enhance cloud-specific skills in the Australian Public Service.
Common shared platforms and capabilities will be explored including: Federated identity for government to enable better collaboration in the cloud. Platform for protected information management to reduce enclaves in agencies, and continue to iterate cloud.gov.au as an exemplar platform. Service Management Integrations services to enable agencies to manage multi provider services.
These platforms will include the integration toolkits that enable agencies to seamlessly transition between the cloud services.
The procurement guidelines below can be seen at the the DTA's website.
Non-corporate Commonwealth entities
If you are a non-corporate Commonwealth entity you are required to use a coordinated procurement arrangement if you want to buy:
If you want to buy cloud services such as subscription software, cloud-based platforms, cloud storage and supporting services you can use the Cloud Services Panel — it is not mandatory.
If you're looking for specialist digital service or purpose-built software you can use the Digital Marketplace.
Corporate Commonwealth entities or State and Territory governments
If you are a Corporate Commonwealth entity or from a State or Territory government, you can use most coordinated procurement arrangements and the Digital Marketplace.
Microsoft software licences are available through coordinated procurement for federal non-corporate Commonwealth and corporate Commonwealth entities only.
Procurement rules
When buying products and services, Australian Government agencies need to follow the Commonwealth Procurement Rules, the PGPA Act 2013, the PGPA Rules 2014 and your agency's Accountable Authority Instructions.
More information on buying for government is available on the Department of Finance website. Check with your procurement officer or finance team for more information about procurement rules, or contact the Department of Finance for general policy advice at procurementagencyadvice@finance.gov.au
Types of procurement - Panels
Panels are groups of evaluated suppliers or sellers who offer ICT products and services that are commonly used by government agencies.
Panels allow you to buy products and services, and enter into contracts under a standard set of terms and conditions.
Sellers on a panel are appointed to a panel to supply goods or services if they have met the requirements of the panel's open request for tender process.
The panels that the DTA manage are:
The DTA will be working one-on-one with government agencies to help their transition to cloud and remove the barriers to getting involved. For those who wish to experiment with cloud, visit cloud.gov.au for immediate onboarding for development and testing. The platform has 99.95% availability and more than 80 applications in development or non-production.
See current tenders and future tenders for ICT Services at Australian Tenders now. You can read a more in-depth review on the policy and reactions to it by Stephen Easton at The Mandarin.

See Also: