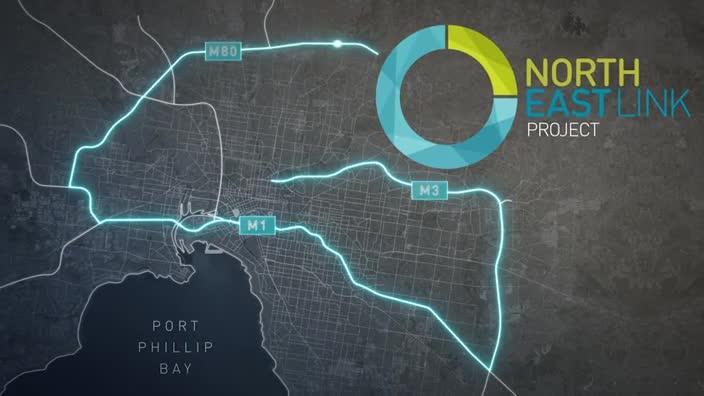 VIC's North East Link project is expected to take around ten years to complete, create more than 5,000 direct jobs.
VIC's North East link will be kick-started following the announcement of $100 million for planning in this week's Victorian State budget. The link will connect the Metropolitan Ring Road at Greensborough to the Eastern Freeway and EastLink.

Extensive technical, environmental and social investigations will determine the best route for the project, with a main focus on protecting the existing urban areas and minimising environmental impacts.

According to Premier Daniel Andrews, experts will look at the best options based on technical studies, with the total cost sitting somewhere between $5 billion at $10 billion. VIC's North East Link project is expected to take around ten years to complete, create more than 5,000 direct jobs.

This project will work to take trucks off local streets and reduce overall congestion in Melbourne's northern suburbs. It will provide a necessary north-south connection that will cater for future growth of Melbourne, as well as linking the eastern suburbs to the northern and western suburbs, and the airport.

The link is the states next priority road project as outlined in Infrastructure Victoria's historic 30 year plan. Extensive community engagement, planning and business case development will be underway in the first half of this year, with project procurement to commence in 2018.

The Andrews Government had in the past committed to a business case for the project, but is now however fast-tracking the funding to complete planning and engineering work prior to the election that will take place in 2018. Detailed design and community engagement is reported to take place throughout 2017 and procurement is expected to begin in 2018. Contracts for the project are projected to be signed in 2019, with major construction works to begin right after.

The project will provide a safe and efficient freeway connection for more than 100,000 vehicles per day, slashing travel times and halting rat-runs through congested north-south links including Fitzsimmons Lane, Greensborough Highway, Lower Plenty Road, Rosanna Road, Doncaster Road and Springvale Road. According to Mr. Andrews, the road would be tolled and would require funding from both state and federal governments, but the exact funding mix would be determined by the business case.

The business case is a part of Phase 1 of the project, with the following phases as outlined below:

Phase 2: Early 2018
Input will be sought into the project details and proposed alignment along the preferred corridor.

Phase 3: Mid 2018
The complete planning studies will be released and there will be further opportunities for participation in the formal planning approvals process. Project procurement will begin, with the project released to the market and the beginning of a competitive tender process.

Phase 4: Late 2018 onwards
The necessary State and Commonwealth approvals will be sought, which may include an Independent Planning Panel to consider the planning studies. Project procurement will continue to run in parallel to the approvals process.

See also: