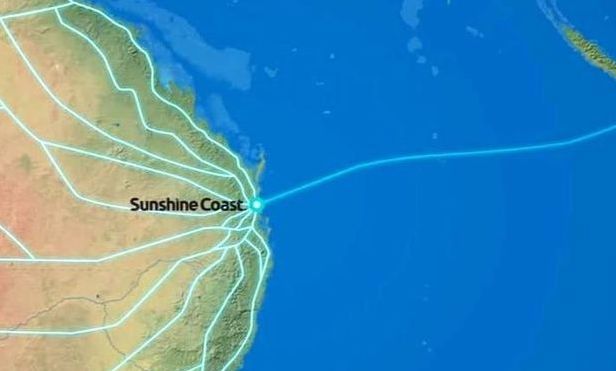 The Sunshine Coast Council sounding out the market for interest in developing an international submarine cable linking to the US, Asia and the Pacific.
The council is currently conducting a market sounding exercise to inform the project: the submarine cable (wet and dry), the cable landing station and the backhaul connectivity to understand the level of interest and investment in supplying the solution. The council is facilitating the cable landing to South East Queensland by 2020 which will stimulate local business, generate new investment and improve telecommunications diversity to the East Coast of Australia.

This is not a call for tenders or a pre-qualification exercise but rather a market sounding exercise to provide advanced information of requirements and open a dialogue with the market. Information about the call for expressions of interest is available at Australian Tenders and at the Sunshine Coast Council website. Other tenders issued by the council can be found here.
The Sunshine Coast is positioning itself as Australia's leading smart city region. Five international submarine cables provide data connectivity from Australia to the rest of the world. Four of these cables land in Sydney and the fifth cable lands in Perth. The close proximity of the four existing cables in Sydney poses a significant risk for most of Australia's existing commercial data centre capacity.
The Sunshine Coast provides the first viable landing point on the eastern seaboard of Australia (travelling south from Cape York) for a cable that links to Asia and/or to the United States.
The project has attracted strong bi-partisan support from both the Federal and State Governments and has been widely recognised as offering a potentially transformative impact on the Sunshine Coast and broader South East Queensland economies.
The cable will act as a catalyst for technology businesses and the associated high value jobs. The attraction of businesses in this sector will deliver access to a greater array of communication options for local businesses and residents.
The Australian Government Department of Communications and the Arts has provided funding for Council to undertake a detailed feasibility study for the international broadband submarine cable. This study is expected to be completed in October 2017. Register interest before 18 October.

The proposed submarine cable and associated facilities will deliver:
potential value of $700 million annually to the economy of the region and AUD 1.1 billion annually to the Queensland economy (independent modelling by AEC Group)

greater resilience by removing the single point of failure in Sydney

significant value to the Maroochydore City Centre project

potential to attract a new calibre of investment in technology based enterprises, innovative design and applications development ventures and industries dependent on high volume online transactions.
See more tenders for fibre optic cable and ICT tenders at Australian Tenders.
See also Tender Insights and the article What is an Expression of Interest?